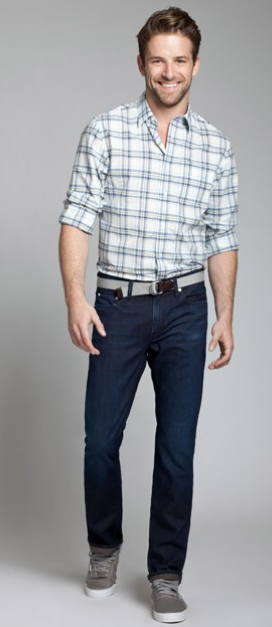 Jeans made from recycled beer bottles.   No, not glass ones.  Plastic ones.  Clothing maker Bonobos recently debuted Bottle Rockets, a jean lineup made with a sustainable fabric using the plastic bottles.
Bottle Rockets — Premium Bonobos Denim featuring EarthSpun® Yarn from Cone Denim's White Oak Mill. This innovative and environmentally sustainable fabric is produced entirely from recycled cotton, recycled polyester, and recycled plastic beer bottles (each pair of Bottle Rockets contains between 3 — 5 beer bottles, in fact). 
The fabric comes from the rolling hills of North Carolina.  There are two color options to choose from — Indigo Rinse or Natural Canvas.   Even cooler?  Each pair has a patch telling you how many bottles are in your pants. (In addition to the ones you're putting in your belly.) [Bonobos]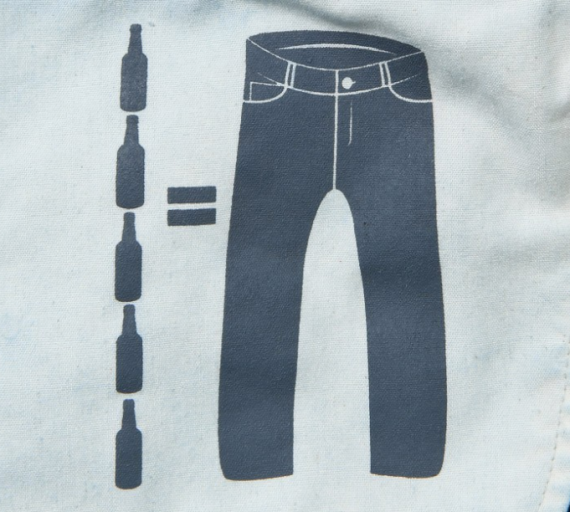 North Carolina Fabric! What doesn't NC do with beer?