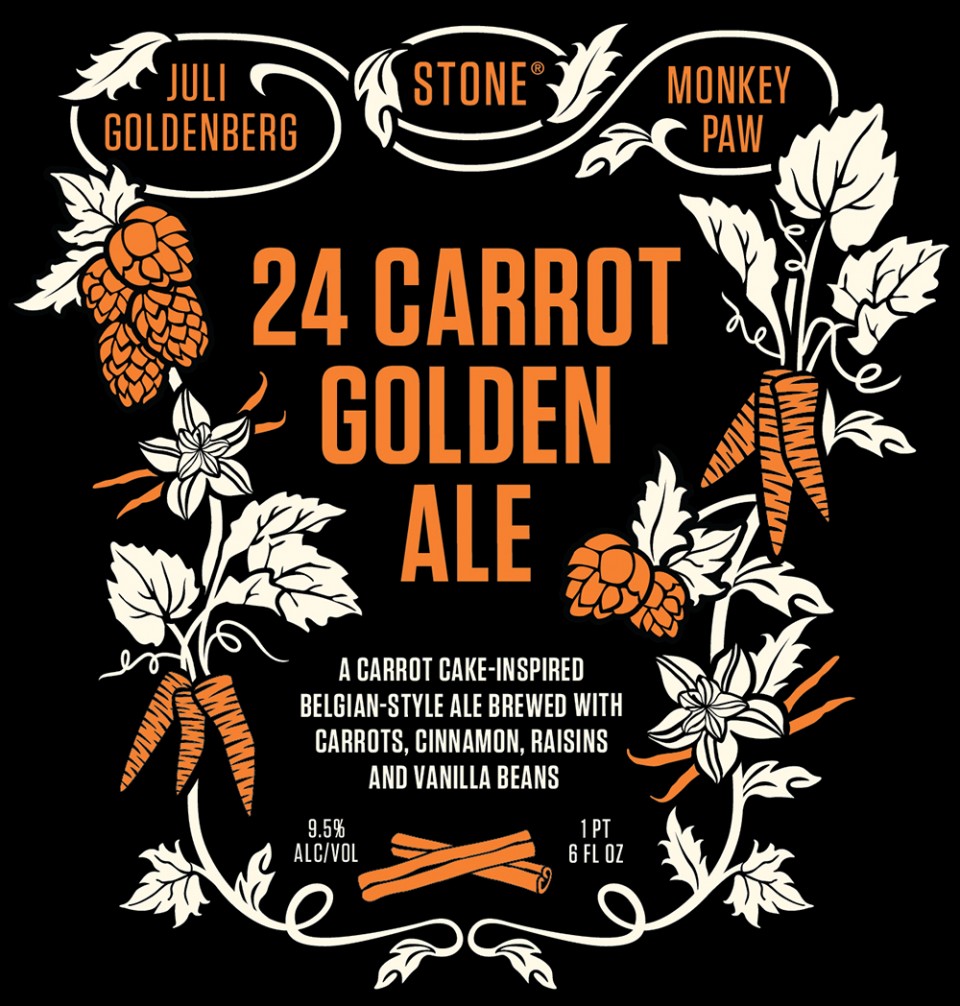 Stone 24 Carrot Golden Ale is coming to the brewery's Collaboration Series. This release features Monkey Paw Pub and Brewery, and American Homebrewers Association winner, Juli Goldenberg.
Hot on the heels of Points Unknown IPA, Stone 24 Carrot Golden Ale is inspired by carrot cake. The liquid ode to cake is based as Belgian golden ale, with two key ingredients – 20 pounds of golden raisins  and grated carrots.
Beet juice was also added to help with the carrot cake color. If you've had carrot cake before, the icing is a just as important as the cake itself. Goldenberg added lactose during the boil, and vanilla beans post fermentation.
Stone 24 Carrot Golden Ale is a 22oz bottles and draft in September/October, 2015.
Style: Belgian Strong Golden Ale (w/ Golden Raisins, Carrots, Cinnamon, Vanilla Beans, Beet Juice)
Availability: 22oz Bottles, Draft.
Release: September/October 2015
9.5% ABV