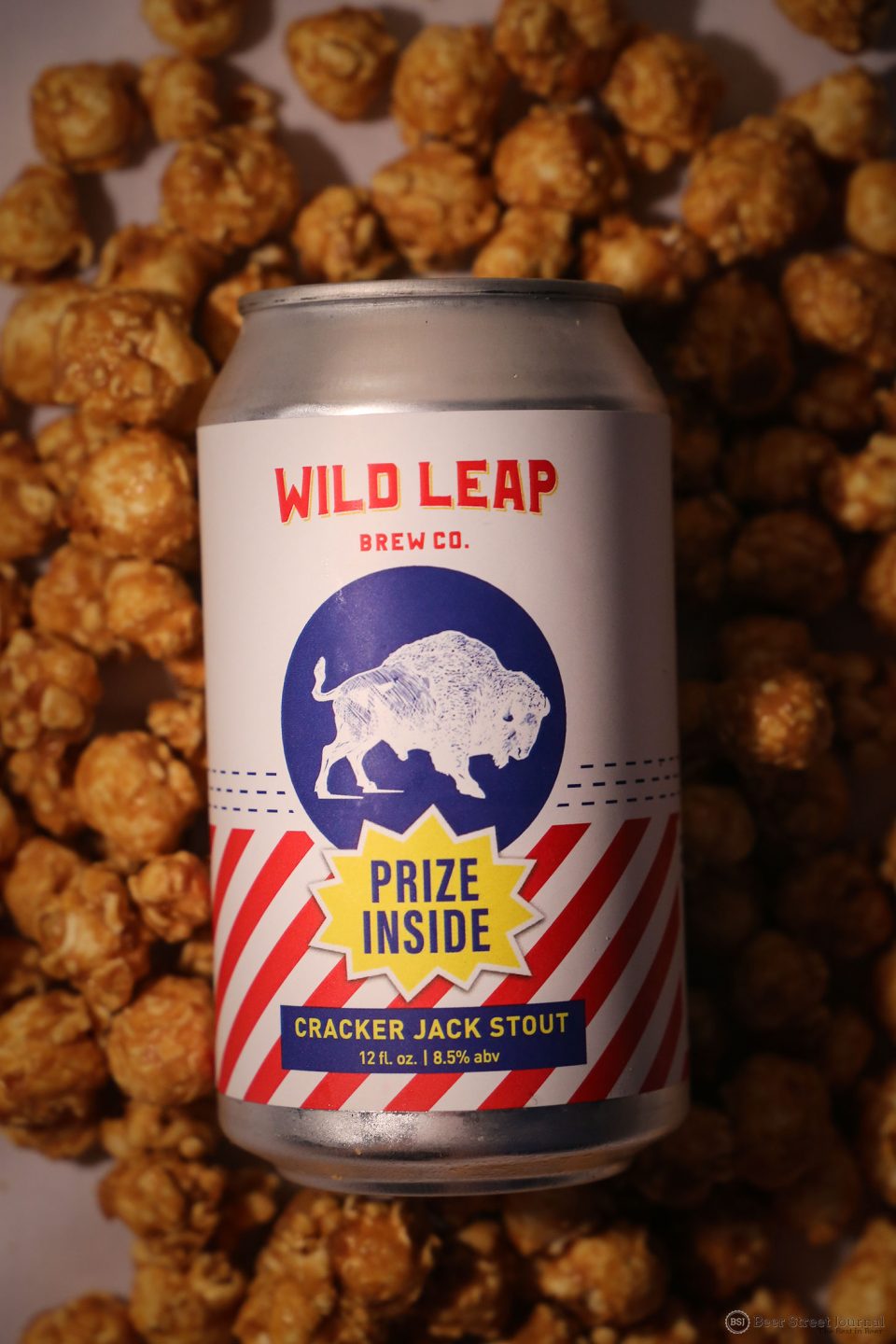 Wild Leap Prize Inside Cracker Jack Stout hits shelves, where the beer IS the prize inside.
This new imperial stout is basically the boozy beer equivalent of Cracker Jacks. The stout is brewed with peanuts, caramel, and caramel malt. Think of it like that childhood box of popcorn, but with a potential for a hangover with overindulgence.
The prize inside? It's the beer for sure. So many of these dessert-inspired imperial stouts go overboard with the flavor semblances to their sugary inspirations. Wild Leap opted for a more subtle flavor, and in our opinion that makes a better beer. After each sip of Prize Inside, you are left with a lingering aroma of the iconic caramel popcorn, leading you ready for another sip. It's not cloying, heavy, or overwhelming. (And pairs perfectly with real Cracker Jacks, BTW.)
Wild Leap Prize Inside is available in 12-ounce cans and draft for a limited time.
Style: Imperial Stout (w/ Peanuts. Caramel.)
Availability: 12oz Cans, Draft.
Debut: Early February 2019
8.5% ABV, 30 IBUs