Topic Archives:
Burnside Elemental Series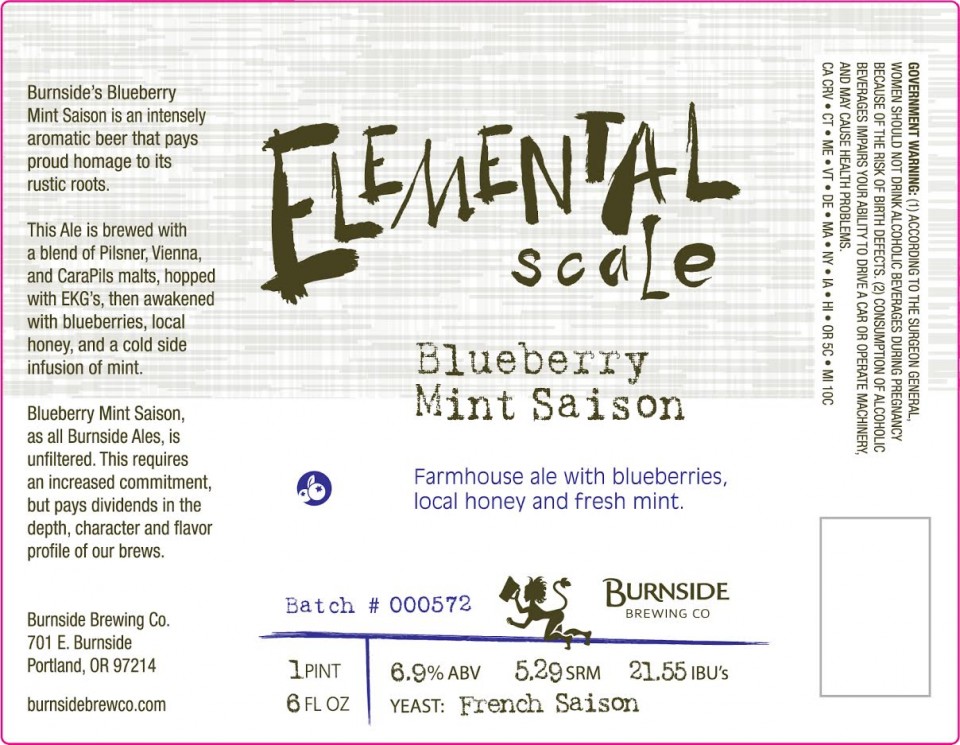 Burnside Blueberry Mint Saison kicks of the new Elemental Scale Series of one-off beers from the Portland, Oregon brewery.
Burnside Blueberry Mint Saison is a French-style saison that has been brew kettle soured, and fermented with blueberries and local honey, plus mint tea.
Inspired by a Kombucha drink with a similar profile, Burnside's brewers set out to create a refreshing but complex beer with an interesting flavor profile. This ale is fermented at slightly higher temperature than normal with Blueberries and local Honey added at conditioning along with a cold side infusion of a "mint tea." This gives the beer a slightly tart and fruity quality with a subtle hint of mint freshness.
Burnside Blueberry Mint Saison will be available in 22oz bottles and draft, starting May 7th.
Style: Saison (w/ Blueberries, Mint, Tea.)
Hops: EKG
Malts: Pilsner, Vienna, and CaraPils
Availability: 22oz Bottles, Draft.
Release: 5/7/15
6.9% Abv 21.55 IBUs