Topic Archives:
Brouwerij Huyghe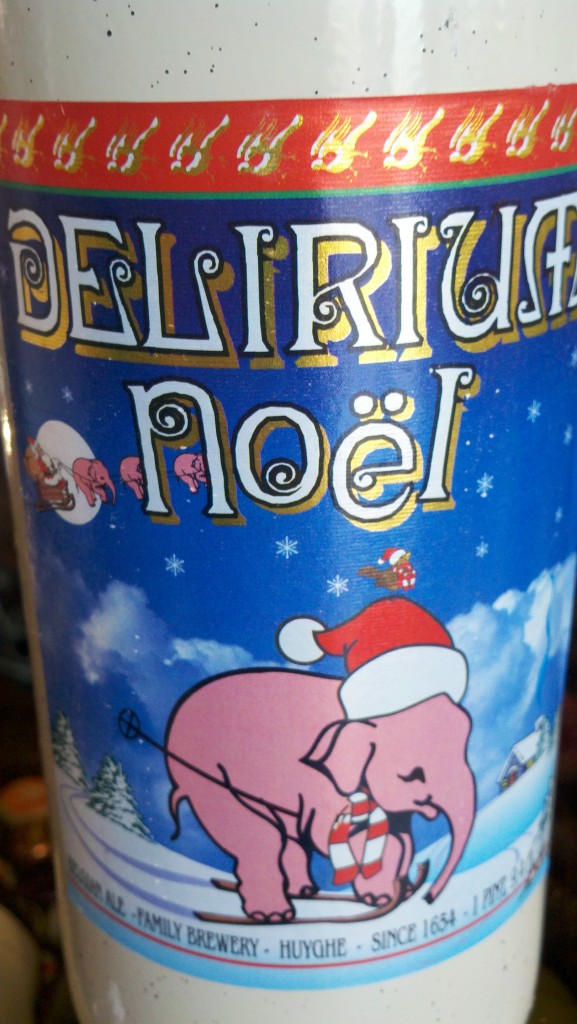 The oldest operating brewery in Ghent, Belgium Brouwerji Huyghe has released their famous seasonal beer – Delirium Noel.  Noel is part of a Delirium "trilogy" including Tremens & Nocturnum.   In Belgium, this beer is sold under the label "Delirium Christmas".  Noel is essential a spiced version of the Belgian strong dark ale – Nocturnum.
Poorly translated Commercial Description:
Born in 2000, yet it is brewed only for the Christmas and New Year and complete the trilogy of "Delirium." His approach is already a superb warm copper color to red recalling "Nocturnum" except in its taste. At first glance, it hides its subtlety by a level of flavors. It be approached with confidence, with a tinge typical Christmas, sauced with a sweet touch, then covered with a bitter tone, without extension and then a strange sensation of freshness on the tongue. Finally, it frees itself entirely from the bottom of the palace like a pepper on a salad of the season. It is assessed at the first sip, and loyalty to the second. However its high "volume of alcohol consumption required liable
Style: Belgian Strong Dark Ale
Taste Expectations: Spices, mixed with dark fruits.  Raisins, Plums, touch of cherry.  Belgian yeast flair, with complexity increasing as it warms.
Availability: 22oz ceramic foiled/corked/caged bottles.  Nov-Jan.  Winter Seasonal.
Cellar? Yes.  Under the right conditions.
10% ABV