Topic Archives:
Brewmaster Reserve Series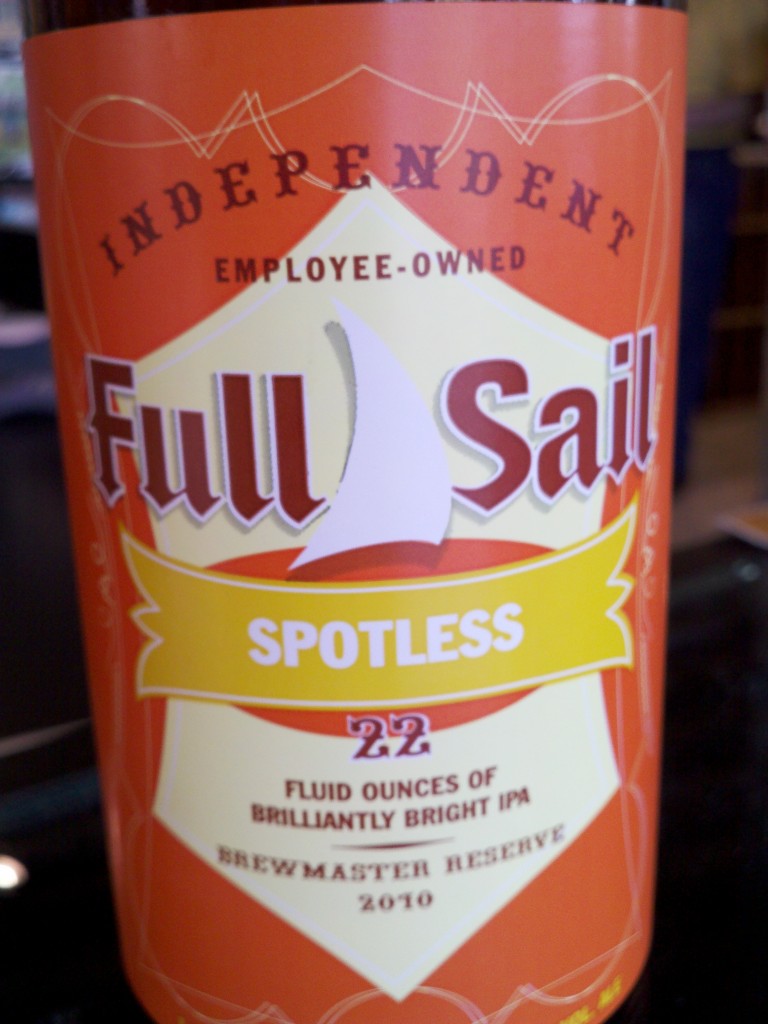 The first of the "Brewmaster Reserve" series of beers from Full Sail (Hood River, OR) have arrived.  In relation, the Brewmaster Reserve line is like a side project – much like Terrapin's Side Projects, or Sweetwater's Dank Tank series.  Full Sail describes their Reserve series like so –
"Brewers are kinda like mad scientists. We're always tinkering away with some new recipe in our lab (insert maniacal laugh here). We've let our own mad scientist brewers unleash their brewing chops on the public. The result: our rotating selection of Brewmaster Reserve beers releasing roughly every 10 weeks. From barleywines to super-hopped bitters to crispy light lagers, it's all about the love of good beer."
This new release "Spotless" is an IPA.  Again from Full Sail –
"The warm west winds signal the start of the summer season as kiteboarders and windsurfers light up the river in a swirl of color. You can watch the sight from the vantage point of Full Sail's Tasting Room and Pub and savor the newest release in their Brewmaster Reserve series, Spotless IPA. This release continues Full Sail's summer "sun" series. Named to honor our sun that has been spotless for over a year, Spotless is a true Northwest style IPA – richly hopped with Willamette and Zeus hops. A deep golden color, bright bitterness and a definite fruity finish meld into a beer that is all set to toast the summer months. It will be available in specialty beer stores and pubs throughout the Pacific Northwest from June to August."
Hops: Willamette, Zeus
Availability: 22oz Bombers, Draft. 1 time Brewmaster's Reserve brew
6.5% ABV
70 IBU's
If you check out their website (www.fullsailbrewing.com)  you'll see some of the past beer from this series.