Topic Archives:
Boulevard Love Child Series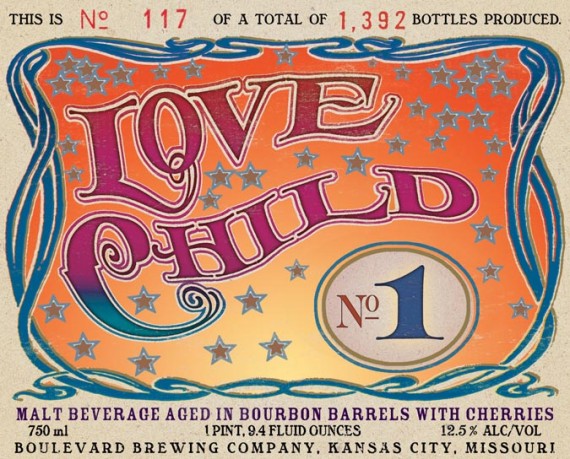 Boulevard Brewing has plans on bottling Love Child 1.  This child is a bourbon barrel aged ale with cherries.  This is Love Child #1, insinuating an impending series.
Our series of "wild" ales, barrel-aged with boisterous cultures like Lactobaccillus and Brettanomyces, develop such complexity that we created this gauges to indicate levels of the three most prominent flavor characteristics.  Each Love Child has it's own unique balance and emphasis. 
Style: Wild Ale (Barrel Aged)
Adjuncts: Cherries
Availability: 750ml bottles, Draft. 1,392 bottle run. 
Arrival: TBA
12.5% ABV