Topic Archives:
Black Tea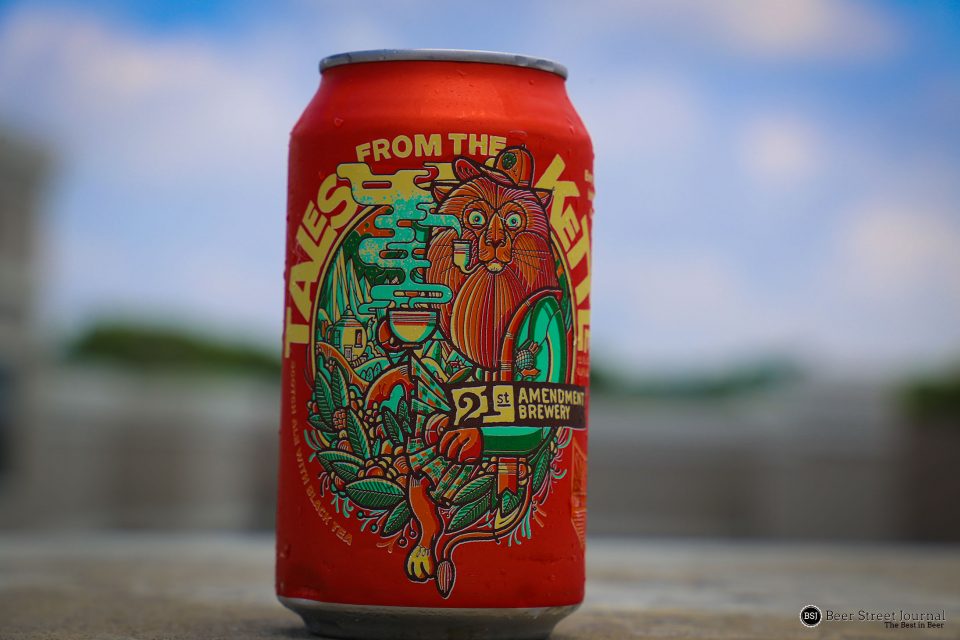 21st Amendment Tales from the Kettle
Style: Scotch Ale (w/ Black Tea.)
Availability: 12oz Cans, Draft. Seasonal Release.
PIC: Beer Street Journal
Unknown Hospitali-tea has return once again to the brewery's lineup.
It's the south, and sweet tea is king. The Charlotte, North Carolina based brewery created a caramel malt heavy amber ale, and added black tea leaves and orange blossom honey. The hops mimic lemons. The result? A boozy sweet tea style beer
Made with black tea leaves and sweet orange blossom honey, this beer is on the lighter side with great caramel malts. The finish of sweet tea and hops provide a new floral lemon aroma. Plain and simple, Hospitali-tea is refreshing.
Unknown Hospitali-tea is a 12 once can and draft offering for the summer.
Style: Amber Ale (w/ Black Tea, Honey)
Availability: 12oz Cans, Draft.
Return: June, 2016
?? ABV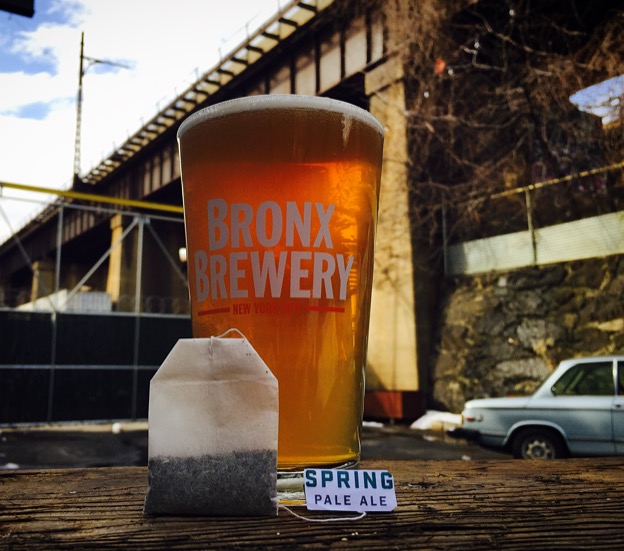 Bronx Spring Pale Ale with Tea hits tap this month. The newest release from the Bronx, New York brewery is brewed with two different teas.
A blend of two types of black tea and chamomile tea.
Chamomile tea has long been used for its calming effects since Ancient times but we can't help to get overly excited about this tea infused pale ale.  Earthy black teas from India and Indonesia join the sweetness of Chamomile to complement English malts and lemon citrus New Zealand hops to make this crisp, spring inspired pale ale.
Bronx Spring Pale Ale with Tea finishes at 5.7% alcohol by volume. Available now through March, 2016.
Style: Pale Ale (w/ Chamomile Tea. Black Tea)
Hops: New Zealand Dr. Rudi
Malts: Muntons Extra Pale, Briess Bonlander Munich, Briess Brown Rice Flakes
Availability: Draft only
Debut: February, 2016
5.7% ABV 36 IBUs
Below, images of the brew day via Bronx Brewery