Topic Archives:
Bell's Brewery Mini Kegs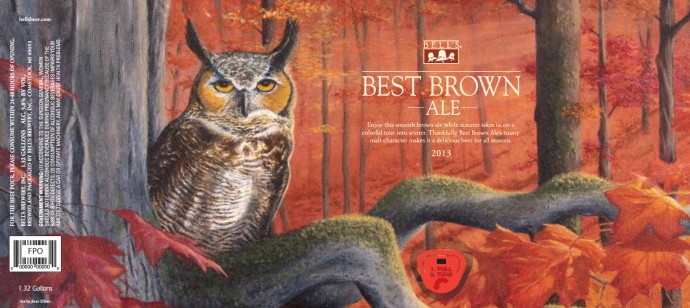 Each year, Bell's Brewery (Kalamazoo, MI) changes the artwork each year on the 1.32 gallon keg cans. They really are works of art. This fall, all the temperatures start to drop, and the leaves turn, this predator will be starting at you from your fridge.
Style: Brown Ale
Availability: Fall/Winter, Seasonally.
5.8% ABV