Topic Archives:
Belgian Strong Dark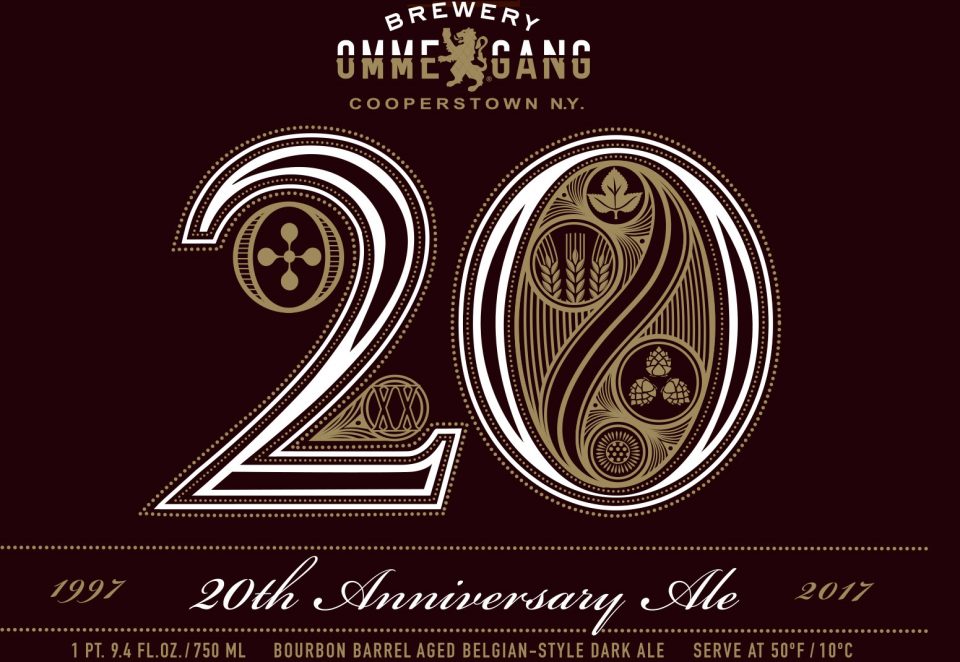 Soon to be marking 20 years of dedicated craft brewing will be a celebratory release, Ommegang 20th Anniversary.
Brewery Ommegang was founded in 1997 in Cooperstown, New York (home of the the Baseball Hall of Fame). The Belgian inspired brewery sits on 136 acres that was once a hop farm. Apparently in the 1800's, Cooperstown was the hub for hop production in the U.S. In two decades, Ommegang has gone from humble beginnings, to national status and a name synonymous with quality.
Ommegang 20th Anniversary is slated to be a Belgian-style strong dark ale, aged in bourbon barrels.
Aging in bourbon barrels has created a deep mahogany hue, with aromas of oak, bourbon, caramel, toffee, molasses, and chocolate. Mouthfeel is smooth and Lucious with a bit of weight. The drying finish helps balance the sweetness.
Ommegang 20th Anniversary will be available in 750 milliliter bottles and draft. The brewery has not yet announced this release.
Style: Belgian-style Strong Dark Ale (Barrel-Aged. Bourbon)
Availability: 750ml Bottles, Draft.
Debut: TBA
?? ABV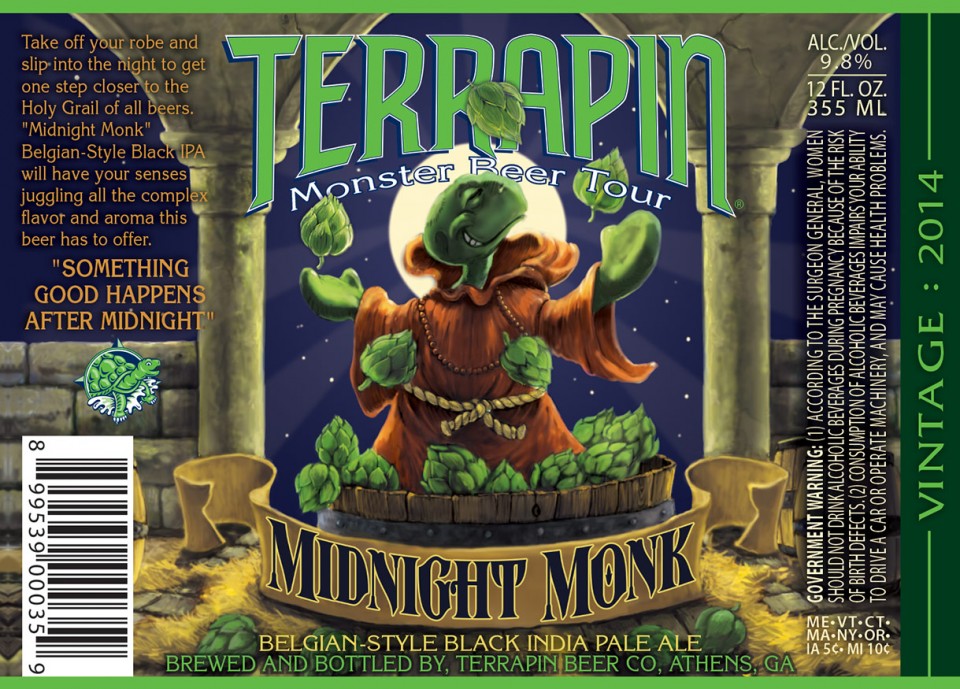 A brew day is coming up this summer to finalize the recipe for Terrapin Midnight Monk Black India Pale Ale, slated to be released in September. Monk will join the Monster Beer Tour this year in place of previous Monster Beer Tour member Big Hoppy Monster. 
Midnight Monk is an black IPA brewed with a Belgian yeast to create a full flavored beer worth of the Monster Beer Tour Series.
Take off your robe and slip into the night to get one step closer to the Holy Grail of all beers. "Midnight Monk" Belgian-Style Black IPA will have your senses juggling all the complex flavor and aroma this beer have to offer.
The 2014 Monster Beer Tour will include Hopzilla, Wake-n-Bake and new Rye Cubed.
Style: Belgian-Style Black IPA
Availability: 12oz Bottles, Draft. Fall seasonal.
Arrival: September, 2014 (Tentative)
9.8% ABV
Check out the full 2014 Terrapin preview here.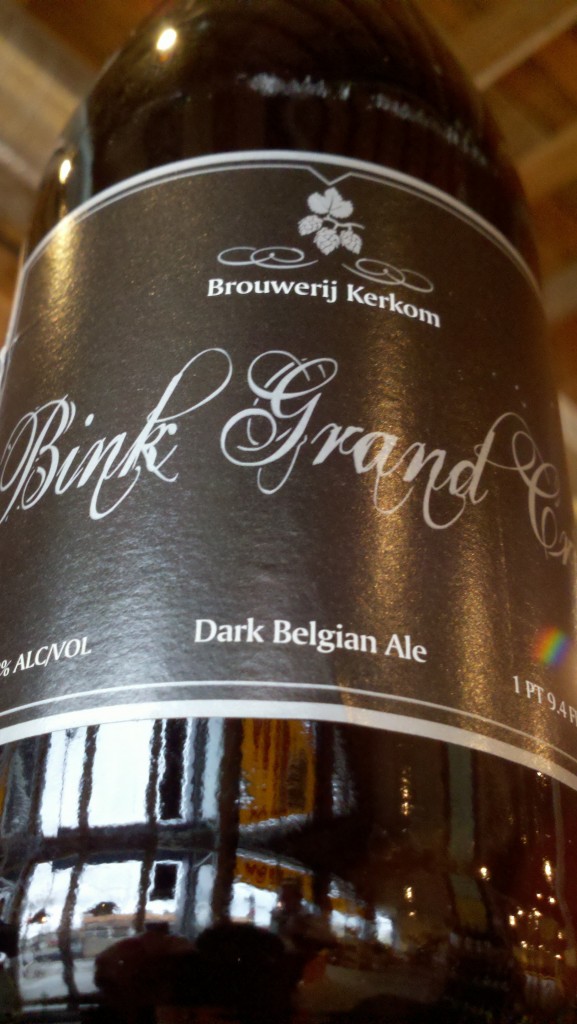 I will be perfectly honest here, I couldn't find very much information this beer.  This is another beer not only new to Georgia, but also new to the United States.
About Brouwerij Kercom:
The brewery is located in Kerkom-Sint Truiden, Belgium.  It was founded in 1878 during World War I.  At the time of founding, Brouwerij KerKom was one of 127 in the area.  Only 6 are left.   Kerkom expanded in 2000.
Beer Rundown
"Bink" is a series of beers by Kerkom.
Style: Belgian Strong Dark Ale
Taste Expectations: Coming soon…
Availability: 25.4 ounce bottles. Corked/Caged.
9% ABV