Topic Archives:
Beer Advocate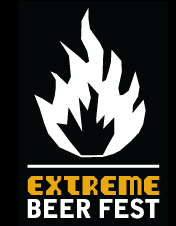 The brother of Beer Advocate are asking you to vote for the name of their collaboration beer with Dogfish Head for the Extreme Beer Fest In Boston. Check out this beer:
"For this year's Extreme Beer Fest we challenged brewers to truly push the boundaries of brewing by thinking beyond highly hopped and alcoholic beers and brewing a creative beer that's 5% ABV or lower and retains its drinkability. We dubbed this challenge Project: Extreme Session Beer.
On February 9, 2011 we took the challenge by brewing a beer with acidified malt, organic lemon peel, organic Assam and Sencha tea, and fermented with Kombucha mother cultures and a Dogfish Head house yeast; target ABV of 4%. The beer will be available exclusively at Extreme Beer Fest (March 12) and the Weekend of Compelling Ales and Whatnot (April 1-3); see below. And we'll be discussing the beer during the Saturday Night Session at EBF."
Extreme Beer Fest is March 11-12 in Boston.
Extreme Beer Website —> http://beeradvocate.com/ebf/
Vote for the beer name here —> http://beeradvocate.com/ebf/esb