Topic Archives:
Ambidextrous Series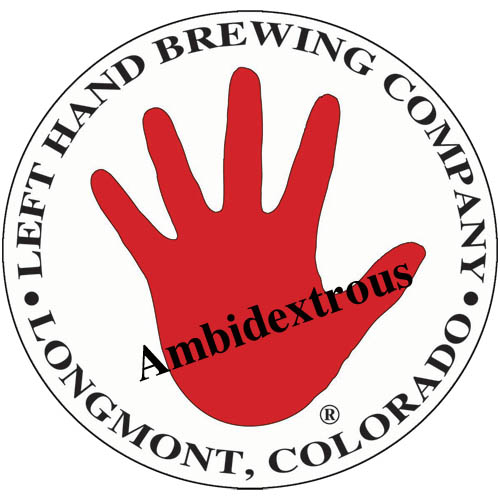 Left Hand Brewing's Ambidextrous has started hitting taps around the U.S.   What is it?  Well, it's more than a beer, it's a series.  Left Hand will be different editions of Ambidextrous this year.  The brewery received keg approval for the ale last last year.  The name will stay the same, but the beer of course will repeatedly change.  Some of you have already seen #1, Imperial Milk Porter.  It already  sounds sexy.
Ambi #1 is a blend of different Left Hand beers.  It  breaks down like this:
Widdershins Barleywine (aged in Colorado whiskey)
Milk Stout
Wake Up Dead (Regular edition)
plus a little bit of coffee.
Imperial Milk Stout weighs out at around 9% ABV.
Availability: Draft only, available now.
Ed Note: Pic is a mock by BSJ