Topic Archives:
Almanac Fresh Beer Series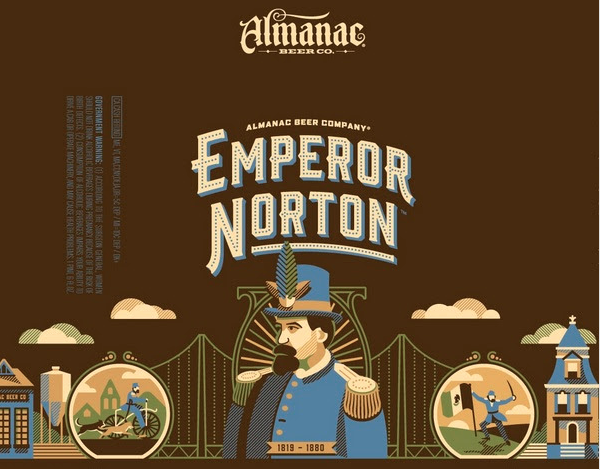 Almanac Emperor Norton is now available. Part of the brewery's Fresh Beer Limited series.
A tribute to 19th century San Francisco resident by the same name, Almanac Emperor Norton is a Belgian-style tripel, brewed with fresh apricots. The eccentric Norton was known for issuing his own currency, calling for the overthrow of the United States government, and his desire for a bridge from San Francisco to Oakland, California. He's best known for proclaiming himself the Emperor of the United States.
Almanac Emperor Norton can be found in 22oz bottles for a limited time.
Style: Belgian-style Tripel (w/ Apricots)
Hops: Citra, Hallertau Blanc
Availability: 22oz Bottles. Limited release
Launch: June, 2015
?? ABV