Upcoming Events

Orpheus Year Seven Anniversary Party
September 3, 2021 @ 12:00 pm

-

September 6, 2021 @ 9:00 pm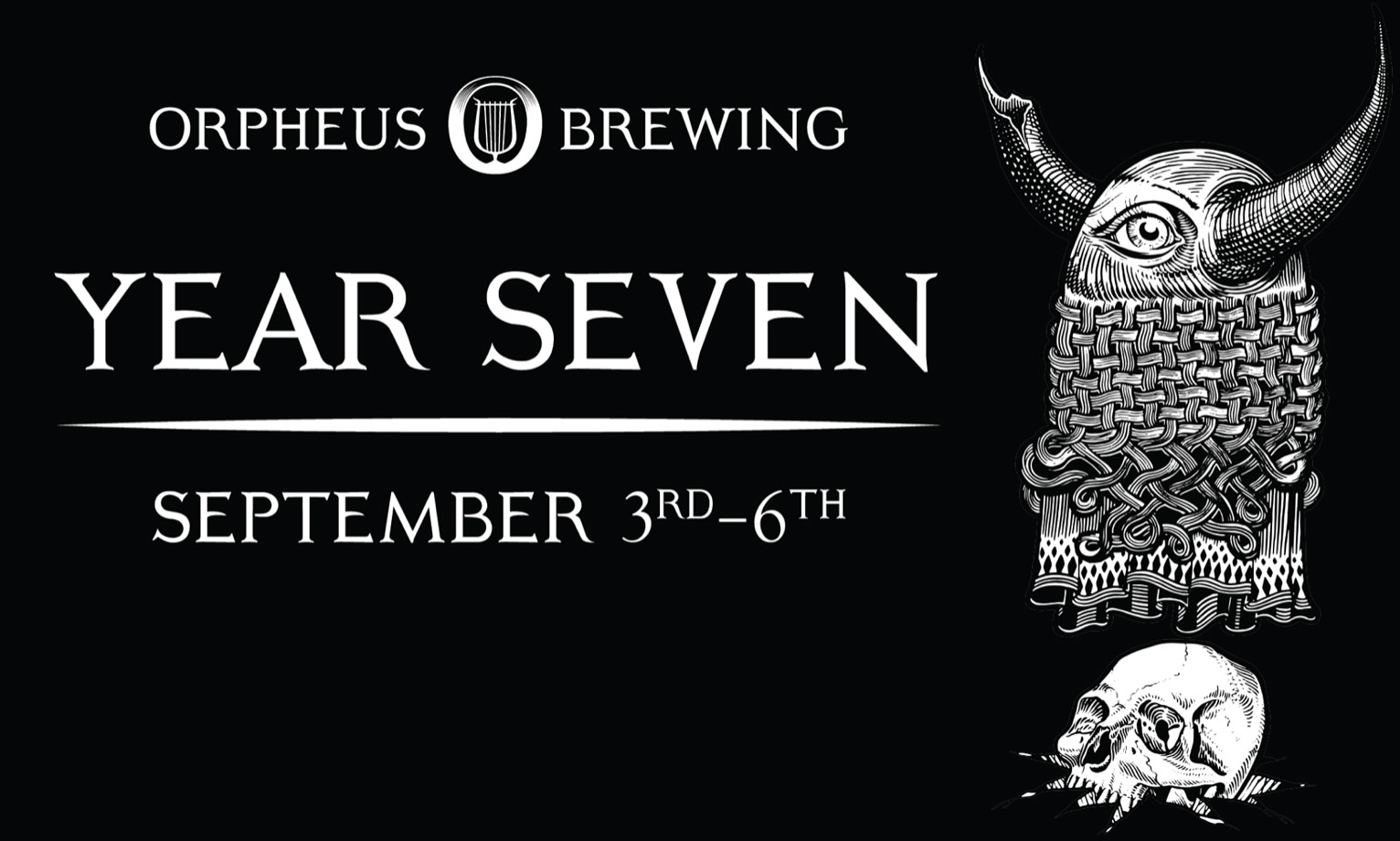 Year Seven is upon us. After seven years of creation, destruction, and rebirth we emerge into what was once a momentous dream, and is now the culmination of some of our greatest efforts. A.K.A. – we haven't been able to properly throw down with y'all in over a year so we're going hard for Year Seven and making up for lost time.
A sneak peak of the goods –
· An 8-Bottle Year Seven Set (available now on the OZNR app).
· 5 new barrel-aged imperial stouts.
· A new Georgia-inspired spontaneous offering.
· A blended wild ale perfected with friends.
· More new barrel-aged barleywine, because…obviously.
· A few surprises.
Event Details –
· General Admission: We're switching things up this year and offering FREE General Admission to Year Seven.
· Trying to decide between DragonCon and Year Seven? Why not both! We're only a few minutes away from the festivities and if you come dressed in your DragonCon costume your first beer is on us.
· Enjoy specialty food from The Sausage Stand all weekend.
· Prepare yourself for 40+ beers on tap.
· Get excited for 10+ brand new beers to bring home.
· Year Seven Bottle Set Pre-Sale: There are two single-barrel bottles included in our Year Seven Bottle Set. These bottles will ONLY be available for purchase with this set. Our Year Seven Bottle Set is available now for pre-sale on OZNR until it sells out (individual bottles of the remaining releases will be added to OZNR beginning 8/25 at 9 a.m.).
· Bremaster-Led V.I.P. Sessions [on sale starting 8/25 at 9 a.m.]: V.I.P. tickets will be available for purchase on Saturday and Sunday ONLY. There will be one Brewmaster-Led V.I.P. Session per day limited to 20 participants per session (all participants in our V.I.P. Session must be fully vaccinated with proof of your vaccine card).
V.I.P. Sessions Include:
· Unlimited draft beer on the day you visit. That's right – 100% unlimited, anything you want, all day long.
· A food voucher for one free meal from The Sausage Stand.
· A guided tasting session and A.M.A. with Brewmaster and C.E.O., Jason Pellett beginning at 3 p.m. each day.
· Cellared bottle tastings.
** V.I.P. tickets and Year Seven bottles will ONLY be sold through OZNR so make sure to set those alarms if you want to get in on this.