Upcoming Events

Martin House Grape Punch Pickle Beer & Backyard Party
August 21, 2021 @ 1:00 pm

-

6:00 pm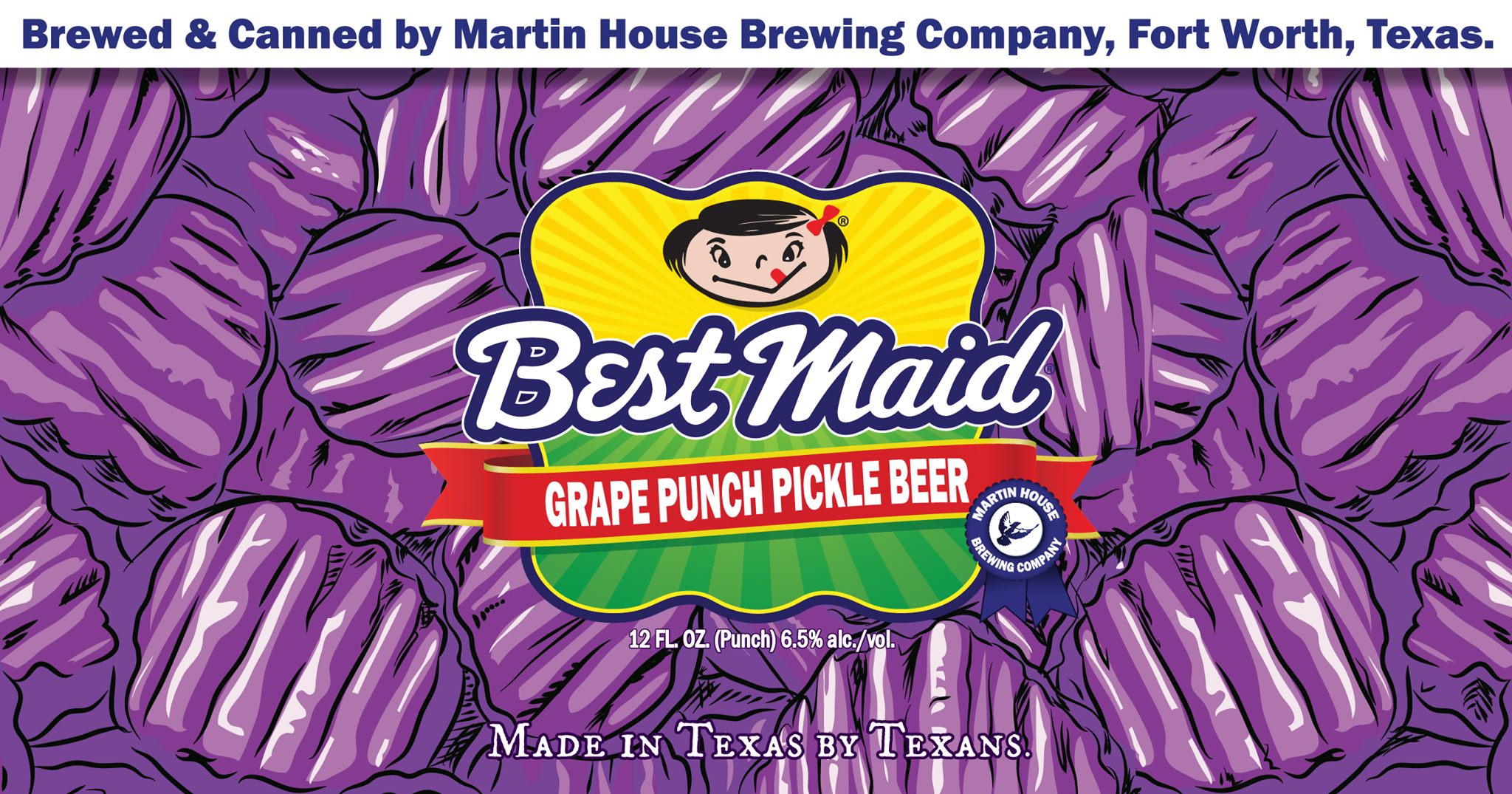 It's been a while since we've had a good ol' fashion pickle party and the time is now!
Join us for the launch of our latest flavor – Grape Punch Pickle Beer 6.5%abv
!On this day, we'll have 14 different flavors of pickle beers on tap, food trucks, live music, vendors, and of course our buddies at Best Maid Pickles. There will be about 35 beers on tap, so you can bring your non pickle beer friends too!
Grape Punch Pickle Beer 4packs will distribute the week following this event, however this will be the first time to get a pack. We'll have 4packs of 12oz cans available for $12 each to-go this day. If you just want to come buy some beer to-go, you do not need to purchase an event ticket.
Tickets on this day will be $20 which covers four 8oz pours and a souvenir glass. Extra beer cards are available for $10 (four more 8oz pours). We need to be able to gauge how many people are coming, so please buy your ticket online if you know you want to come out. It would help us a lot .
Tickets at the door will be $25 on this day.
The event will begin at 12pm and outside tap walls will begin tearing down around 5pm. If you have any leftover marks on your wristband or extra beer card, you can use those in the taproom that day only.
If you've never been to MHBC, we have a giant backyard across the river where we spread everything out. Feel free to bring chairs/tents/blanket/soccer balls/cats/dogs/etc.
FOOD TRUCKS:
Turkish Texans
Get Texas Mac
DK's Twisted BBQ
Rollin-Stone Food Truck
VENDORS:
Best Maid Pickles
JackDaw Folk Art
17% Drip Glassware
Niles City Knives
Kate Alastair Art
Blended Family Foods Salsa
Cheladaras2020
MUSIC
Ole G + Guest TBD
GUEST BREWERS:
Turning Point Brewing from Bedford
4th Tap Brewing from Austin
I think that's it. We're SO EXCITED to get back into the swing of things and share a beer with all of you. Oh, and DD's and children do not have to buy a ticket. DD's, bring your id though. Dogs welcome outside. All the normal rules.
Cheers!