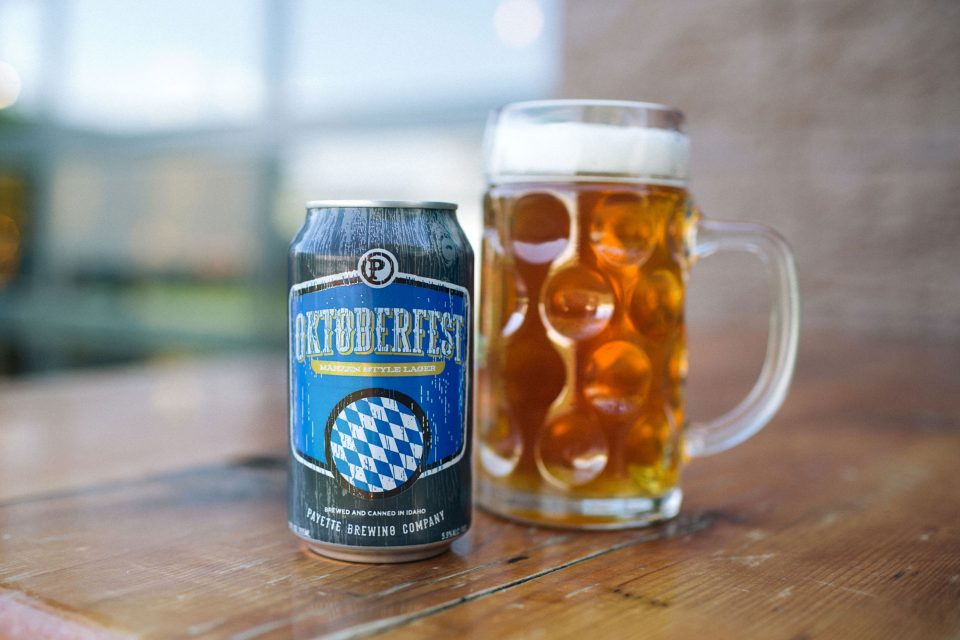 Payette Brewing Oktoberfest returns to the Boise, Idaho based brewery's taps on August 5th.
The beer has been a part of Payette's seasonal lineup for five years now. Back in 2016, the brewery launched this lager in cans for the first time.
Here's our take on the classic Märzen Style Lager, for the original festival that celebrates beer – with beer. Our Oktoberfest goes well with sauerkraut, brauts and a pair of lederhosen. It has a rich body, smooth flavor and notes of sweet caramel malt that are like polka music to your mouth.
Payette Oktoberfest will be available in August in 12-ounce cans and draft. Additionally, the brewery will host their own Oktoberfest again September 20th.
Style: Oktoberfest
Hops: Hallertau Mittlefruh
Malts: Acidulated, Munich, Pilsner, Vienna
Availability: 12oz Cans, Draft. Aug-Sept.
Debut Cans: August 2016
Latest Return: 8/5/19
5.9% ABV, 10 IBUs