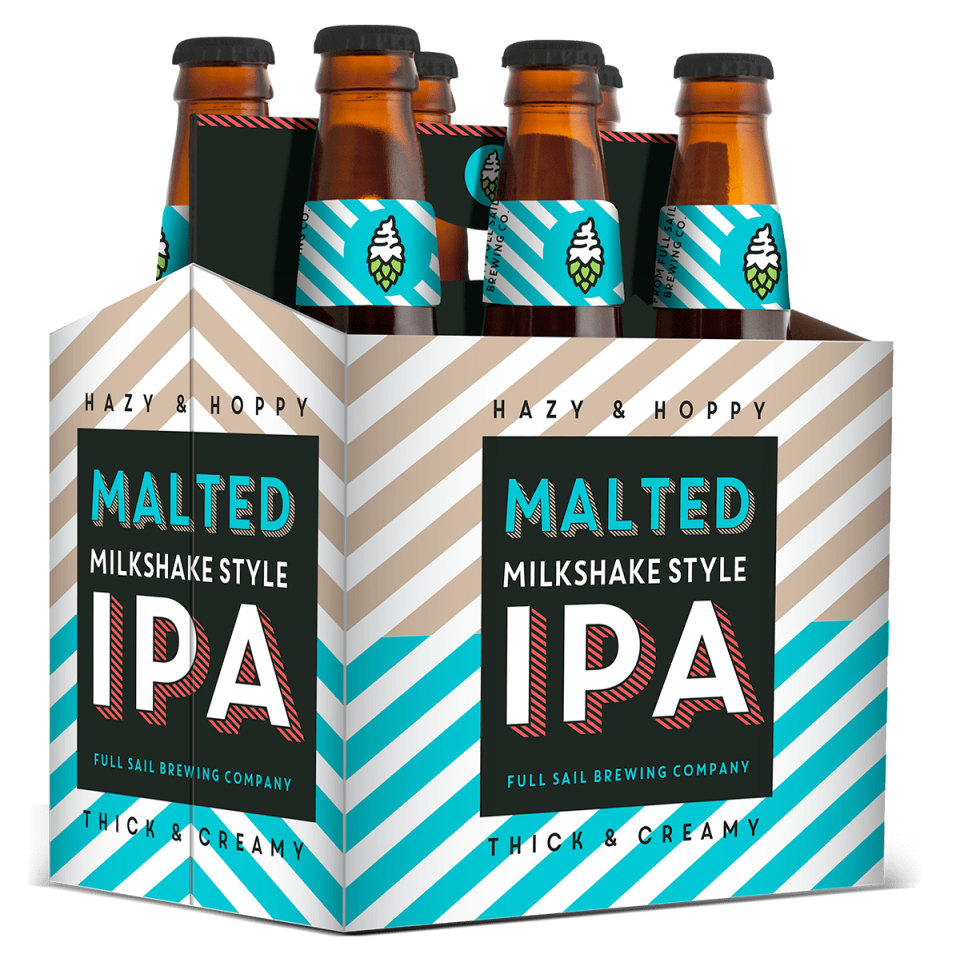 If you expected styles like the "milkshake IPA" to die off in 2019, you might think again. Full Sail Malted Milkshake Style IPA is hitting the market.
The India pale ale went from clear to hazy (New England Style IPA). Then from hazy to lactose and fruit heavy (milkshake IPA). Oregon's Full Sail has been experimenting with milkshake style and has settled on a recipe to ship nationally. The brewery has dubbed it the Malted Milkshake Style IPA, brewed with oats, wheat and lactose milk sugar.
"With Malted Milkshake, we really nailed it. It's unfiltered, not bitter, and there's tons of aroma packed into a full-bodied, creamy IPA." – Full Sail Brewmaster Greg Doss
Full Sail Malted Milkshake Style IPA is now available in 12-ounce bottles and draft for a limited time.
Style: IPA (Milkshake IPA) w/ Lactose
Hops: Ekuanot, Denali, Comet, Citra, Cascade
Availability: 12oz Bottles, Draft.
Debut: January 2019
6.8% ABV, 40 IBUs