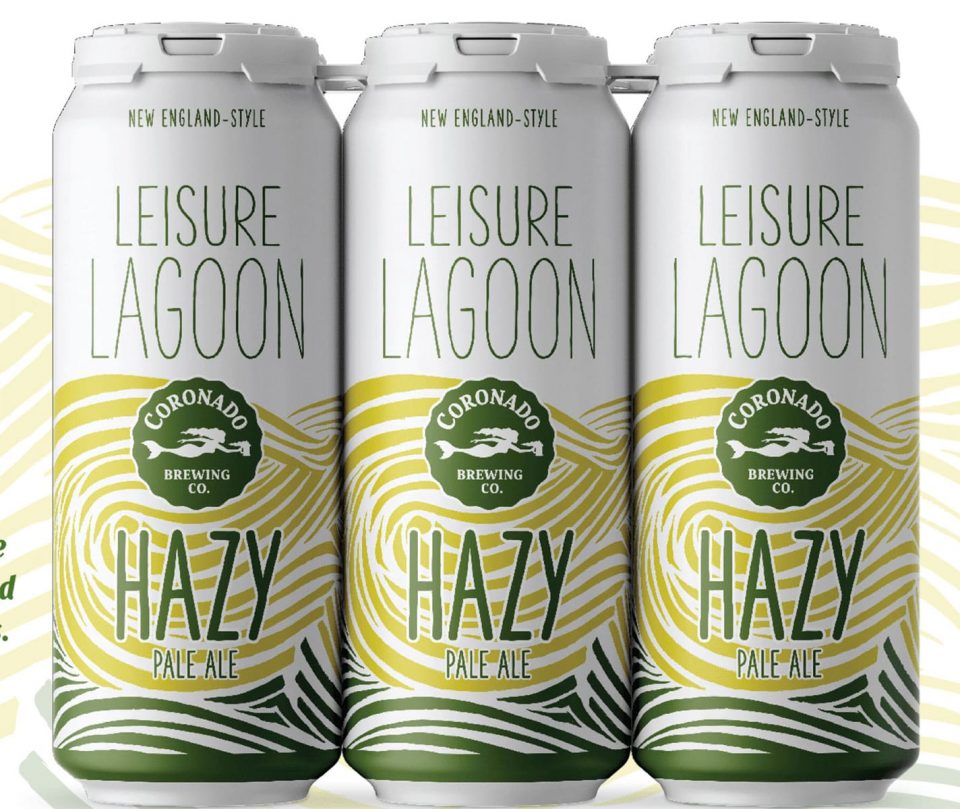 Coronado Leisure Lagoon Hazy Pale Ale hits the brewery's distribution network this week.
This hazy new pale ale is a blend of the best aspects of East Coast and West Coast pale ales and brewed with West coast hops. Using London III yeast, Coronado touts Leisure Lagoon pale ale as a brighter and juicier than a typical west coast pale ale.
"We spent a lot of time experimenting with different hop profiles and alcohol percentages," says Steele. "At the end of the day, this is the beer that we all want to drink. It's got the classic piney, dank, citrus hop character, with more fruitiness and softer mouthfeel from the yeast. We're stoked with how it turned out and we think our fans will love it, too. It's perfectly crushable."
16-ounce cans of Coronado Leisure Lagoon debuted February 15th all brewery locations, hitting full distribution this week.
Style: Hazy Pale Ale
Availability: 16oz Cans, Draft.
Debut: 2/15/19
5.5% ABV