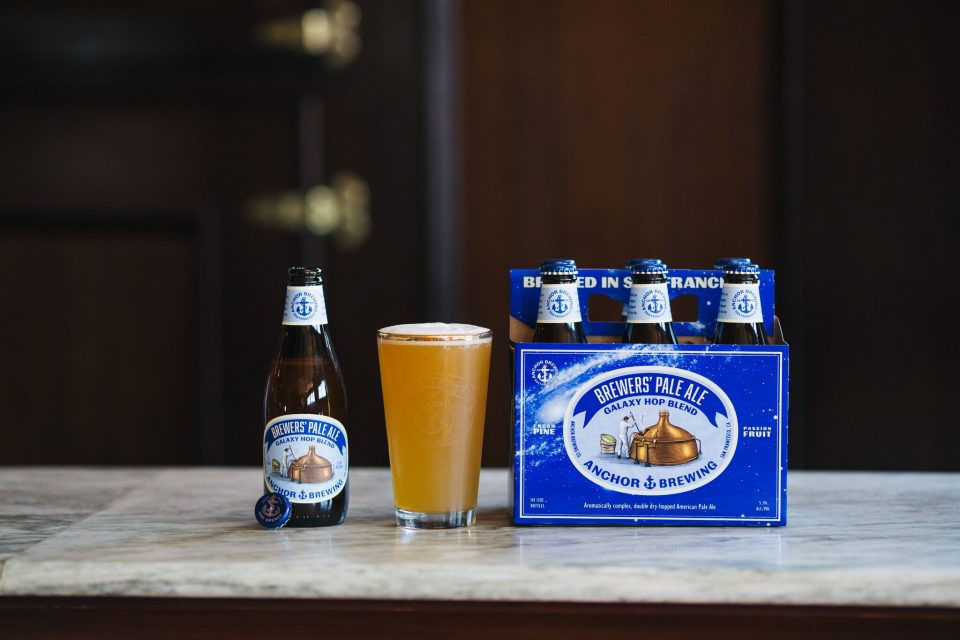 Anchor Brewers Pale Ale Galaxy, brewed with one of beer's most coveted hop Galaxy, is now available.
This elusive Australian hop is the highlight of this lastest pale ale, along with Eukanot, Calypso, and Cascade.
"By using the Galaxy hop in this iteration, we salute Anchor's commitment to innovation and inclusion.  We turn to the voice of our community for feedback on our constant experiments.  The Galaxy hop was used in an experimental beer offered at Anchor Public Taps, our pilot brewery and bar.  Our guests couldn't get enough of this blend, so we used it as a foundation for this official release." – Anchor Brewmaster Scott Ungermann
Anchor Brewers Pale Ale Galaxy is available in 12-ounce bottles and draft for a limited time.
Style: Pale Ale
Hops: Galaxy
Malts: 2-Row, Red Wheat, Pilsner
Availability: 12oz Bottles, Draft.
Debut: Late July 2019
5.3% ABV