Upcoming Events

3rd Annual Brownie Bash with Pontoon & Nappy Roots
September 25, 2021 @ 8:00 am

-

5:00 pm

$75.00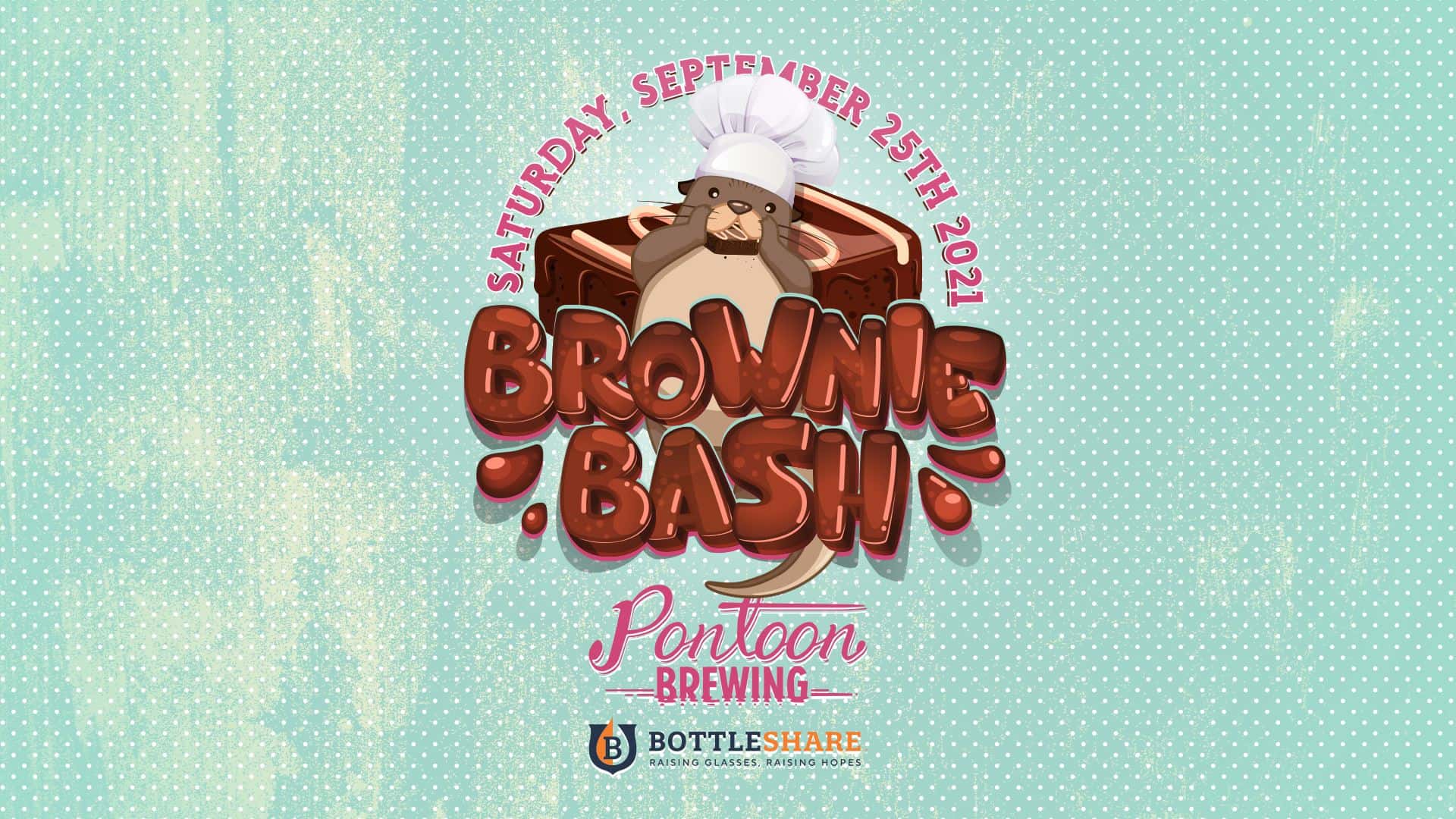 Pontoon Brewing and Bottleshare are proud to present a beer festival like no other in Georgia – Brownie Bash 2021! For the first time, Pontoon and Bottleshare have invited amazing breweries from across the United States to participate in the annual beer festival and this year the festival will be capped off with a performance by Atlanta's own Nappy Roots.
Brownie Bash was created to coincide with the annual release of Pontoon's coveted Barrel-Aged Brownie Batter stout and to celebrate all things beer, brownie, and decadent! The one-day event will take place at Pontoon's brewery and taproom in Sandy Springs on September 25th 2021. Festivities will include the release of the 2021 Barrel-Aged Brownie Batter Blend and the unique variations of it crafted specially for the festival, a tap list of over a hundred brownie and desert-inspired beers from Pontoon and 60+ guest breweries, a collection of the area's favorite food trucks, a knock-down, drag-out brownie competition, and live music from Nappy Roots.
Brownie Batter is a world-class rated stout that features just the basics: water, malt, hops and yeast. The beer is then aged in carefully selected oak barrels for 6-18 months to impart additional flavor, character, and complexity. The result is a mind-blowing stout with notes of dark chocolate, caramel, and oak barrel and spirit character – Pontoon's version of a liquid brownie.
Each year at Brownie Bash, in true Pontoon fashion, the brewery also releases not one but three mouthwatering variations of Brownie Batter. This year Pontoon is excited to showcase PB&J, Vanilla, and Loaded French Toast variations of the Brownie Batter stout.
Since its inception, Brownie Bash has grown into not only a celebration but also a way to give back to the community and the industry. Bottleshare, a local craft beverage industry charity, has teamed with Pontoon to host Brownie Bash and the festival will help raise awareness and funds for Bottleshare to support members of the craft industry experiencing financial hardship.
As part of Brownie Bash's growth this year, Pontoon is also extremely excited to partner with Nappy Roots to give this year's Brownie Bash an extra bang! Being brewers themselves, Nappy Roots will participate in Brownie Bash and then perform a concert outside the brewery the evening of the festival. Tickets for the festival include admission to the concert and additional tickets to the concert may become available for purchase on site.
Brownie Bash will be held primarily outdoors in areas surrounding Pontoon's brewery and taproom as well as limited areas inside the taproom. CDC recommendations will be followed for Brownie Bash with spacing between tents, sanitizing stations set up, and disposable cups in use.
Tickets for Brownie Bash will go on sale on pontoon.oznr.com at 10:00am on Friday July 2nd. General Admission tickets are $75 and include a Brownie Bash taster glass and access to the massive tap list available for the festival. VIP tickets are available for $150 and include early access to the festival, 2 exclusive VIP Barrel-Aged Brownie Blend bottles, a specialty Brownie Bash glass, exclusive VIP only beers, and 1 food ticket to redeem at the food trucks at the festival. Both General Admission and VIP ticket holders will have access to the Nappy Roots performance.
Members of Pontoon Brewing's "Pontoon Regatta Club" will receive early access to tickets on July 1st, 2021 as their first perk of the 2021 membership cycle. Enrollment for the 2021 membership cycle opened on June 18th and is still available on pontoon.ozne.com.