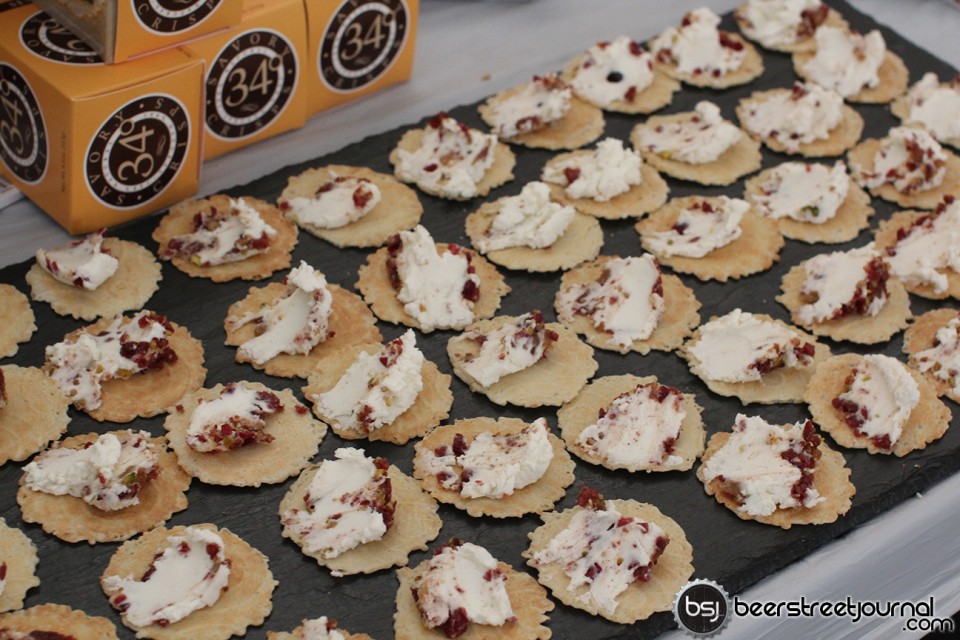 Summer officially arrived over the first weekend in June, when the Atlanta Food & Wine Festival hit the streets of Midtown. Beer Street Journal was there, scoping out the craft beer and food scene at one of the finest festivals we've ever attended.
After a 10 year partnership, Elizabeth Feichter and Dominique Love joined forces to create AFWF a couple of years back and it has grown in to a must-do event for all Southern food and drink fanatics. The three day event puts attendees in the mix with some of the best chefs, brewers, winemakers, and mixologists the southeast has to offer.
Beer lovers weren't left out. Atlanta saw a couple of brewers (and breweries) that aren't seen very often, including Foothills (Winston-Salem, NC) and Mystery Brewing (Hillsborough, NC). In the images below, note Edward and Morgan Westbrook (Westbrook Brewing), Jaimie Bartholomaus (Foothills), Bob Sandage (Wrecking Bar Brewpub), and Bob Townsend (Beer writer, AJC). Goose Island, Wild Heaven Craft Beers, Lazy Magnolia, and Lexington Brewing & Distilling also joined in on the fun.
Go ahead and drool over some of the food and drink pictures, including Top Chef Eli Kirshtein pouring a SweetWater Blue/Moonshine cocktail, bacon, steak, and the amazing people in craft beer. Enjoy, and don't miss the festival next year. [AtlantaFood&WineFestival]
Posted in Cigar City Brewing, Coast Brewing, Dogfish Head, Duck Rabbit Brewery, Event Pics, Founders Brewing, Funky Buddha, Jester King Brewery, Left Hand Brewing, Mother Earth Brewing, Seventh Sun Brewing, Sierra Nevada