Wild Heaven Craft Beers
Avondale Estates, Georgia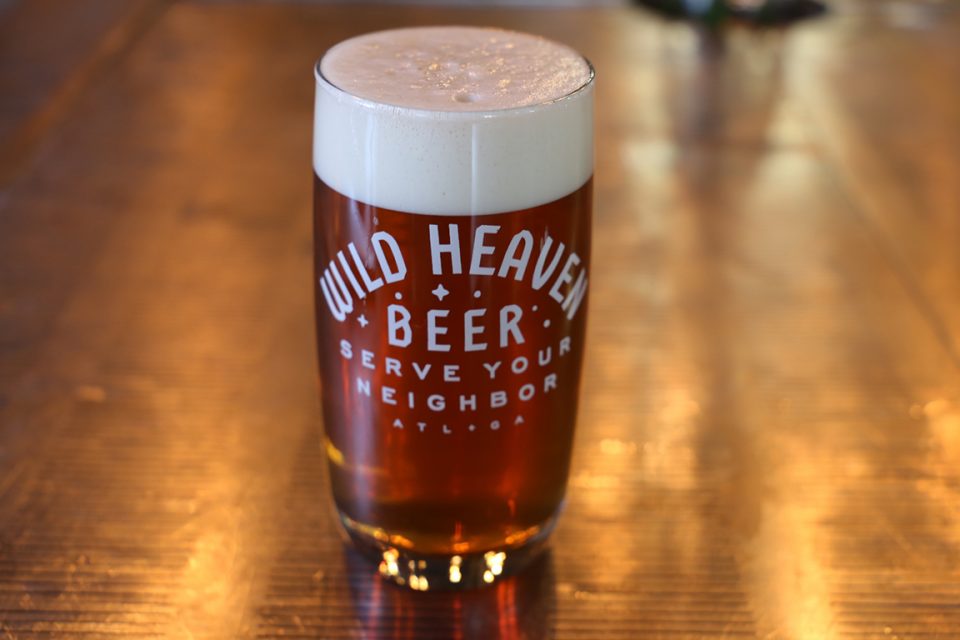 Avondale Estates, Georgia based Wild Heaven has just unveiled a brand overhaul.
Nick Purdy and Eric Johnson started the brewery back in 2010. Besides making great beer, the goal of Wild Heaven Craft Beers was and still is, to elevate the beer culture in the south. A mission the brewery accomplishes daily.
Wild Heaven didn't open with an IPA or pale ale. Those actually came much later. The brewery launched with Invocation a Belgian-style golden ale, and Ode to Mercy, an imperial brown ale brewed with Athens, Georgia based 1000 Faces Coffee. Unique from day one.
The first logo was created by Adam Houston of Bridge Creative. Purdy and Johnson wanted a logo that captured the idea of heaven. As you can probably imagine, trying to portray heaven on a goblet style glass is a daunting task, thus the rise of the winged logo.

As time progressed, Purdy started noticing the winged style logo everywhere. He actually compares it to buying a new car, then seeing the same style everywhere you go. The unique look wasn't so unique anymore. Each year, saw a new logo tweak, but just as the brewery lineup was evolving, so was the brand perception.
The final straw.
In 2015, the U.S. District Court in San Diego threw out a lawsuit brought against MillerCoors that marketing Blue Moon as a "craft beer" wasn't deceptive marketing. Sporting "craft" in the title Wild Heaven Craft Beers seems to have lost a bit of its meaning. The brewery is dedicated to better beer, and they hope one day the term "craft" will be redundant.
Going forward, it's now simply Wild Heaven Beer. The branding and logo were designed by Gentleman, a design firm in Atlanta. The logo is stylish, a bit minimalist, and renews Purdy and Johnson's overwhelming dedication to beer beer, and elevating southern beer culture.
It might just be a logo, but honestly, it's a promise of the amazing things to come.