Wedge Brewing Company
Asheville, North Carolina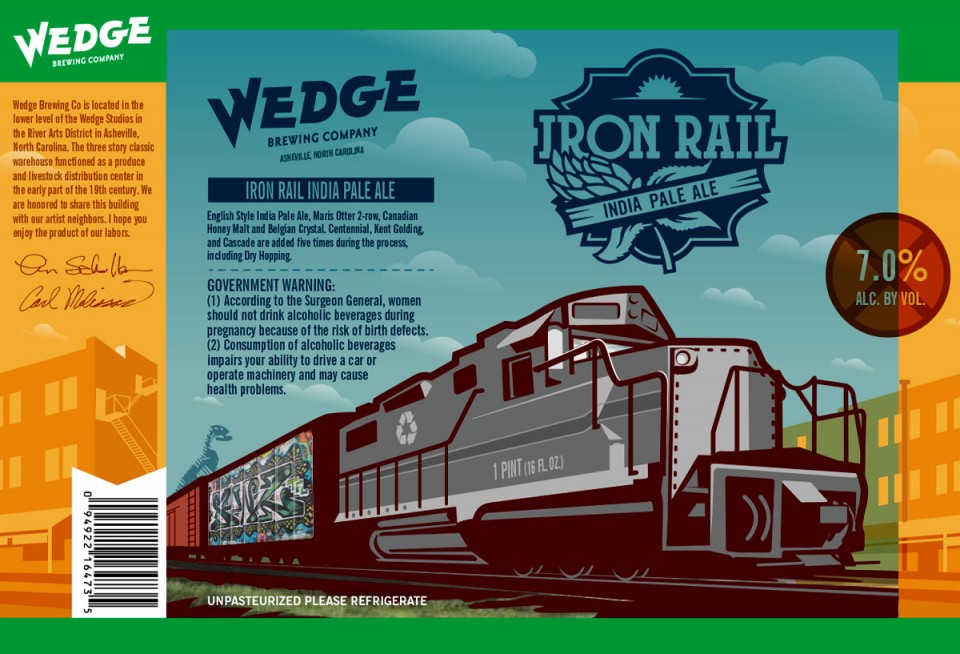 Wedge Brewing Iron Rail India Pale Ale
Posted in Asheville Brewing Company, Catawba Brewing, French Broad Brewing, Green Man Brewing, Heinzelmannchen Brewery, Highland Brewing, Lexington Avenue Brewery, Nantahala Brewing Company, Oyster House Brewing Company, Pisgah Brewing Company, Sierra Nevada, Southern Appalachian Brewery, Thirsty Monk Pub & Brewery, Wedge Brewing Company
14 North Carolina breweries got a shot at Sierra Nevada's Beer Camp recently. The group created two beers – The Headliner (Black Ale), and Carolina Dreamin (Red Wheatwine). The 14 breweries are:
Green Man, Highland, Asheville Brewing Company, Catawba Valley, Nantahala, Pisgah, Craggie, French Broad, Oyster House, Wedge Brewing Company, Lexington Avenue Brewery, Thirsty Monk Pub & Brewery, Heinzelmännchen Brewery, & Southern Appalachian Brewing.
Look for kegs at any one of these breweries starting now!