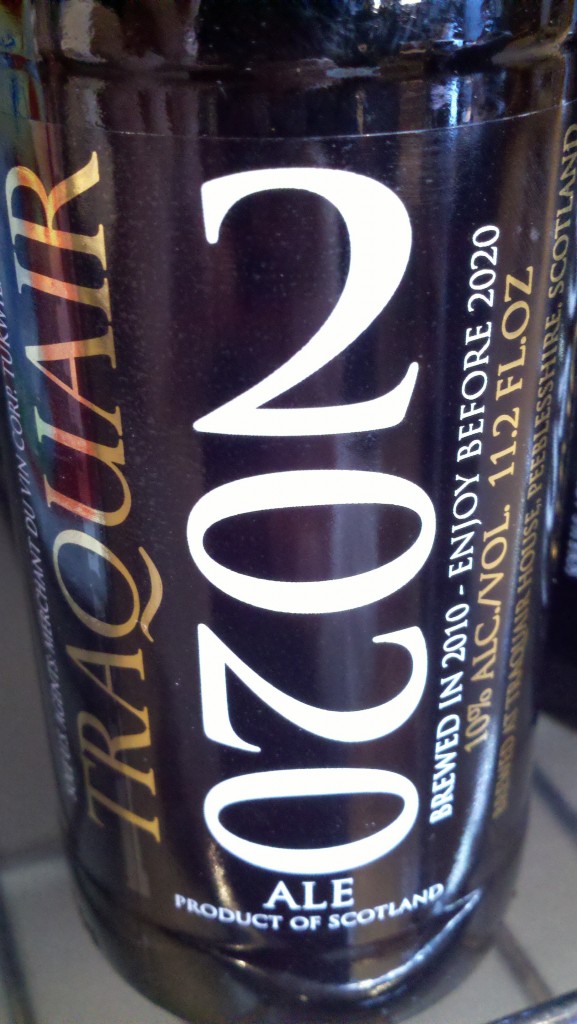 The oldest inhabited house in Scotland (dating back to 1107 AD) is host to  Traquair House Brewery. The brewery is located in Innerleithen, Scottish Borders, Scotland. Traquair's newest release is dubbed "2020", a one time release, with only 9,600 bottles shipping to the United States.  This beer was recently released in Europe under the name "Traquair 2010", and at the time I write this is the only entry for it on BeerAdvocate.com.  Early press releases had this beer pegged for January 1 release in the states to celebrate the start of a new decade.  It's nice to have it a little early :).  2020 is fermented in oak casks for 8-10 days, then conditioned for a few weeks post-oak prior to bottling.  Traquair House Brewery suggests enjoying this prior to April 2020!!!
Style: English Barleywine
Hops: East Kent Golding
Malts: Pale, Crystal, Amber, Roasted Barley.
Taste Expectations: Caramel, toffee & oak.  Touch of chocolate, dark fruit (raisins, fig).  Roasty malts shine in the finish
Availability: 11oz bottles. Limited 9,600 bottles for U.S.
Cellar? YES! Under the right conditions until April, 2020 (A decade from now)
10% ABV
I was told by Merchant Du Vin that this beer apparently has some commonality with Traquair 900, a beer that was released in 2007 celebrating the 900th anniversary of the Royal Charter signing at Traquair House