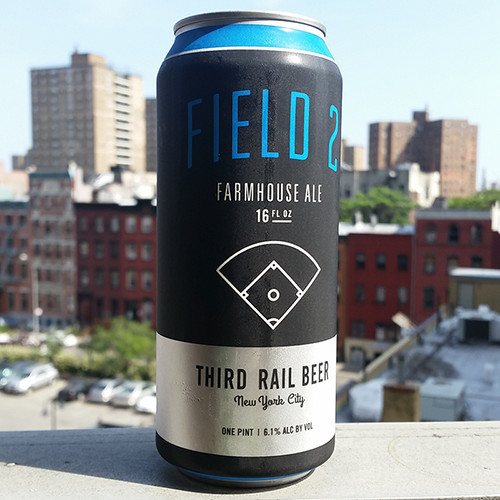 Third Rail Field 2 is the brewery's first canned release. This beer will join Third Rail Alternate Side American Stout, released earlier this year in 22oz bottles.
Third Rail Field 2 features Bavarian and Solvenian hops, and a spicy, herbal finish that is perfect for summer.
"Just in time for summer, Field 2's refreshing notes of wild herbs, spices, pear, and straw delivered in a tall can are the perfect combination to beat the heat," said Third Rail Brewmaster Loren Taylor-Raymond.
Third Rail Field 2 is named for the brewery's founder's favorite Central Park softball field. Available for a limited time in 16oz cans.
Style: Farmhouse Ale
Availability: 16oz Cans, Draft. Summer Seasonal.
Release: June, 2015
6.1% ABV
Image via Third Rail Beer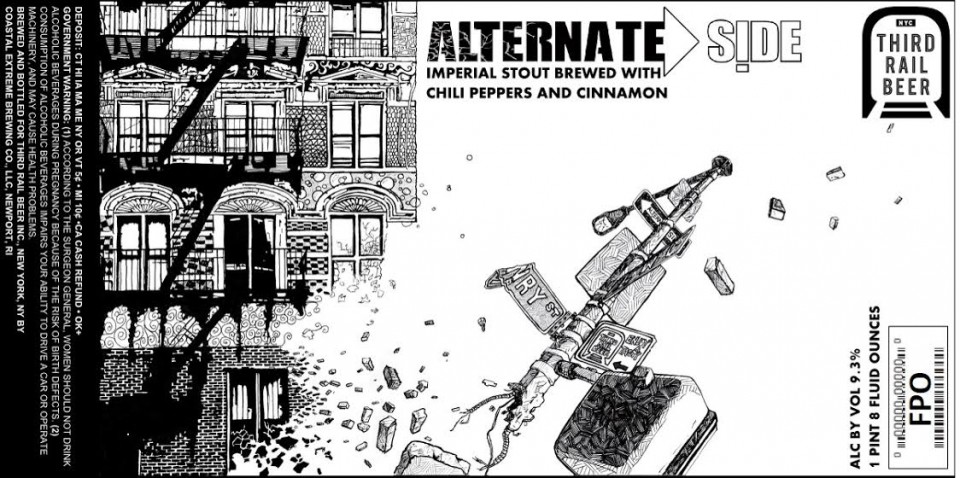 Third Rail Beer (New York, NY) is ready to release their first bottle, Alternate Side Imperial Stout.
Alternate Side is brewed with Guajillo and Chipotle chili peppers, and a blend of dark malts.
Brewmaster Loren Taylor-Raymond says "Alternate Side is a bold Imperial Stout brewed with a blend of specialty dark malts that deliver a full body and rich flavors of strong coffee, dark caramel, and spicy rye. As those flavors fade the smoke and warmth of aging on Guajillo and Chipotle peppers and Mexican Cinnamon reveal another side to this complex beer."
Third Rail Alternate Side will be available in 22oz bottles. Debuts in February, 2015.
Style: Imperial Stout (w/ Chili Peppers)
Availability: 22oz Bottles
Release: February, 2015
9.3% ABV