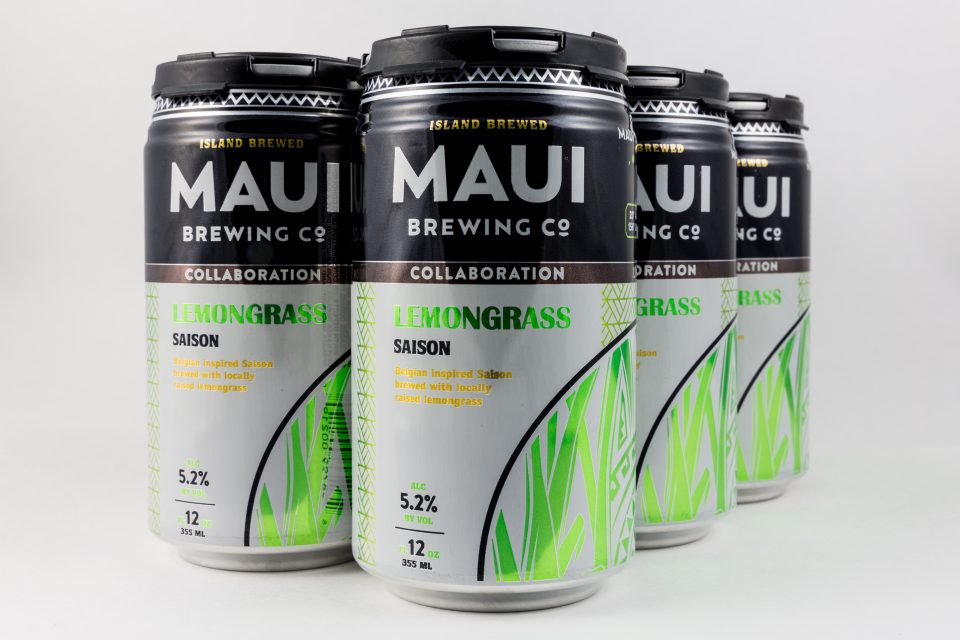 What started as a collaboration in 2013 with Lost Abbey is head to shelves again this month – Maui Brewing Lemongrass Saison.
Lost Abbey's Tomme Arthur mentions that a simple saison with lemongrass was a recipe he always wanted to create, but honestly, never got around to making. Hawaii's Maui Brewing stepped in and helped make this beer a reality.
RELATED: Maui releases POG IPA
Simple recipe it may be, but neither of these breweries skimp on flavor. The Belgian-style saison uses 200 pounds of locally grown lemongrass.
Our original batch of this beer was the culmination of that vision; and Maui Brewing's skillful use of this amazing flavor makes me truly wish it was available more often. In revisiting this recipe, my wishes are coming true,"
Maui Brewing Lemongrass Saison is back in action starting Friday, January 6th, in 12 ounce cans and draft.
Style: Saison (w/ Lemongrass)
Hops: El Dorado, Cascade
Malts: Oats, Pilsner
Availability: 12oz Cans, Draft.
Latest Return: January, 2017
5.2% ABV