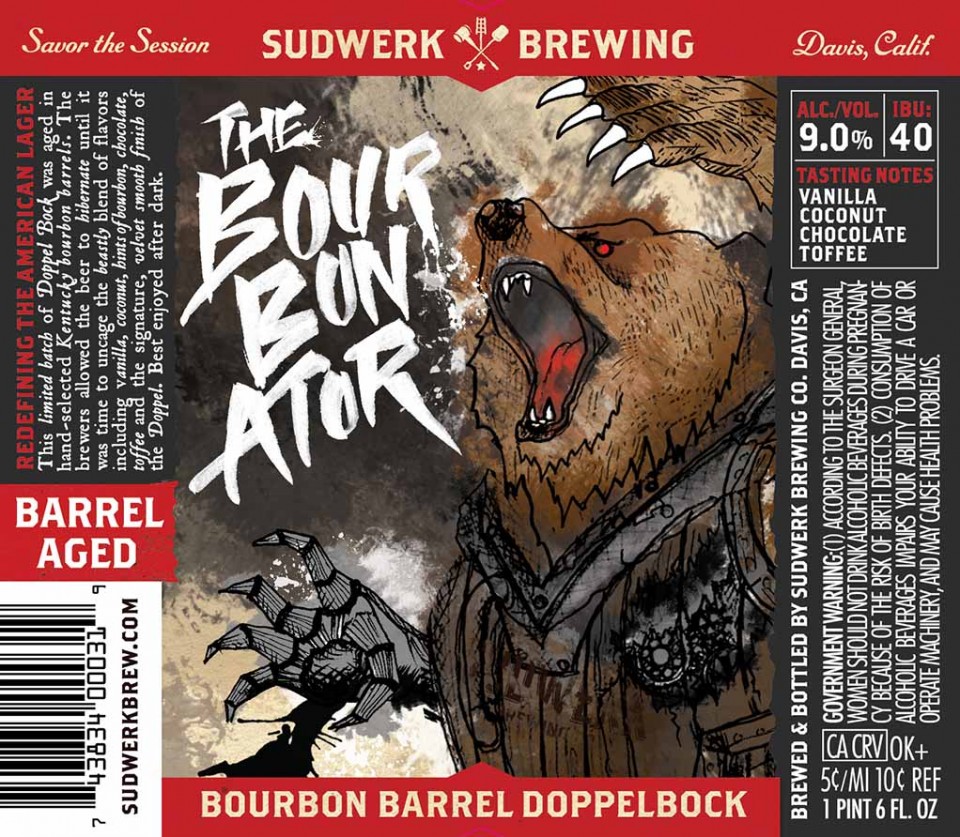 Sudwerk Bourbonator will return on Friday, December 11th, 2015. The brewery says, in a world of winter warmers, Bourbonator breaks the mold.
Sudwerks Bourbonator is the brewery's Doppel Bock Ultimator, aged in Kentucky bourbon barrels instead of going to the lagering tank after brewing.
It's a beer for sharing, and is a great gift for a craft beer lover or party host, said Ryan Fry, co-owner of Sudwerk Brewing Co. Unlike the limited shelf life of most beers, Bourbonator will age well. It weighs in at 9 percent ABV and 40 IBU. "This brew definitely fits with the new brewery mission of redefining the American Lager. Like everything we do, it's balanced, especially for as big of a beer as it is."
Sudwerk Bourbonator will be available in limited 22oz bombers as the final Brewers Cut Series release.
Style: Dopplebock (Barrel Aged, Bourbon)
Availability: 22oz Bombers. Draft. Limited Release
Distribution: Sacramento area. Limited release
9% ABV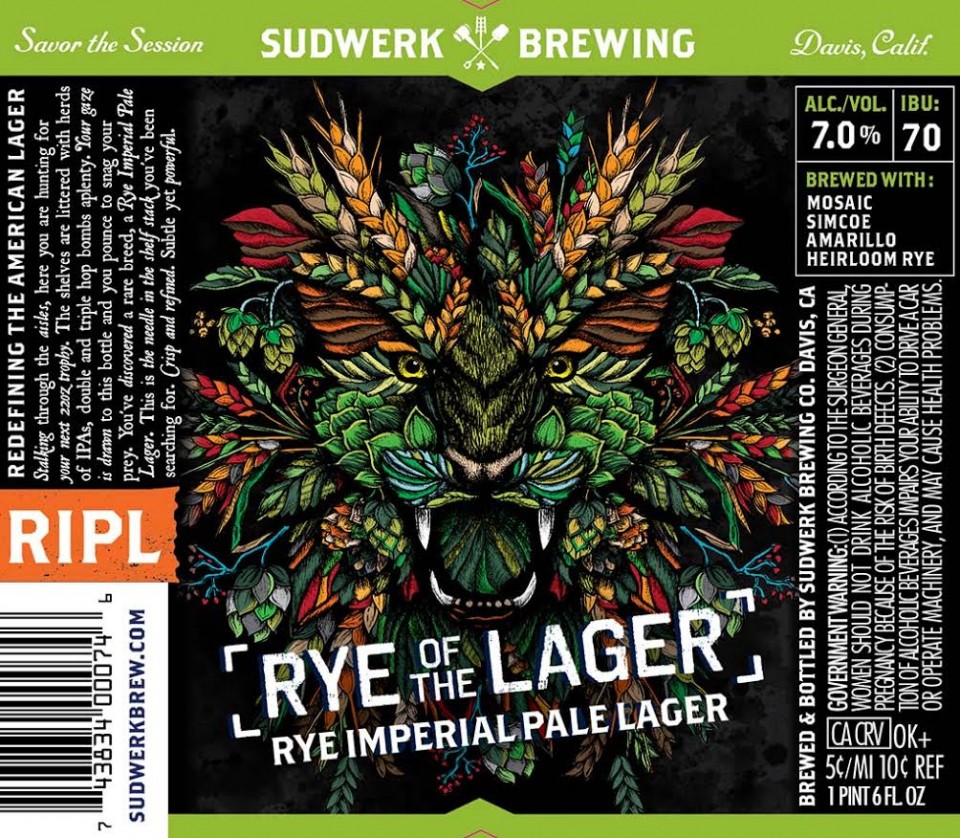 Sudwerk Rye of the Lager arrives in early August. The imperial rye lager took more than a year of test batches to perfect.
Sure there are plenty of hop bombs out there, but Sudwerk Rye of the Lager is billed as a needle in a "shelf stack." This 7% alcohol by volume beer is balances Simcoe and Amarillo hops with spicy rye.
With ales, naturally occurring esters can at times compete against other ingredients, especially in the finish. That's not the case here. In contrast, lager yeast provides a platform to let the other ingredients shine through. Stone fruit aromatics combine with lemon and pepper flavors, a pleasant blend of spice, and a bold finish.
Sudwerk Rye of the Lager is a the first of its kind on the west coast as far as Trent Yackzan is aware of. Available in 22 ounce bottles for a limited time.
Style: Rye Beer
Availability: 22oz Bottles, Draft
Release: 7/31/15
7% ABV, 70 IBUs