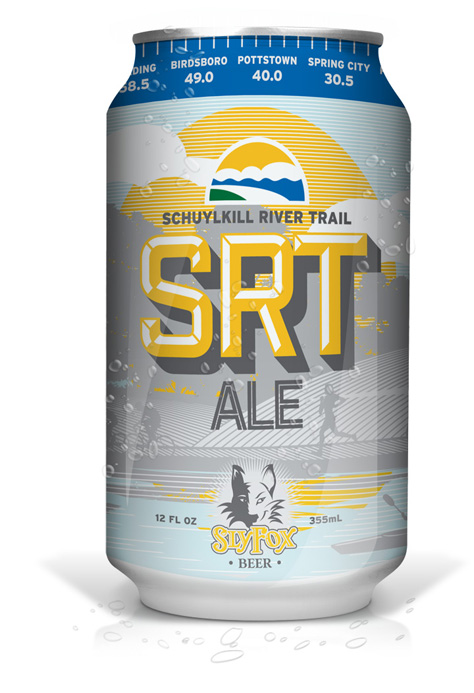 Sly Fox Brewing Company, Pottstown, PA will release a new canned offering, Sly Fox SRT Ale on Earth Day, 2015.
SRT Ale is built for the outdoors, and those who love behind outside. The new beer is a hop-forward pale ale, just 4.6% alcohol by volume.
Pennsylvanians will recognize SRT as Schuylkill River Trail. A recreational trail near the brewery.
"Brewing a tribute beer to the crown jewel of regional recreation was a natural for us," said Sly Fox Brewmaster, Brian O'Reilly. "The Schuylkill Watershed is vital to the work we do and Sly Fox is committed to supporting it."
Sly Fox SRT Ale will contribute to the trail upkeep as well. The SRT Spree will follow a Sly Fox launch team over the course of four nights and five days as they trek from Pottsville to Philadelphia with a larger-than-life SRT ALE can, to celebrate the beer launch, and the trail. 12oz cans launch in April, 2015.
Style: Pale Ale
Availability: 12oz Cans
Arrival: April, 2015
?? ABV