Short's Brewing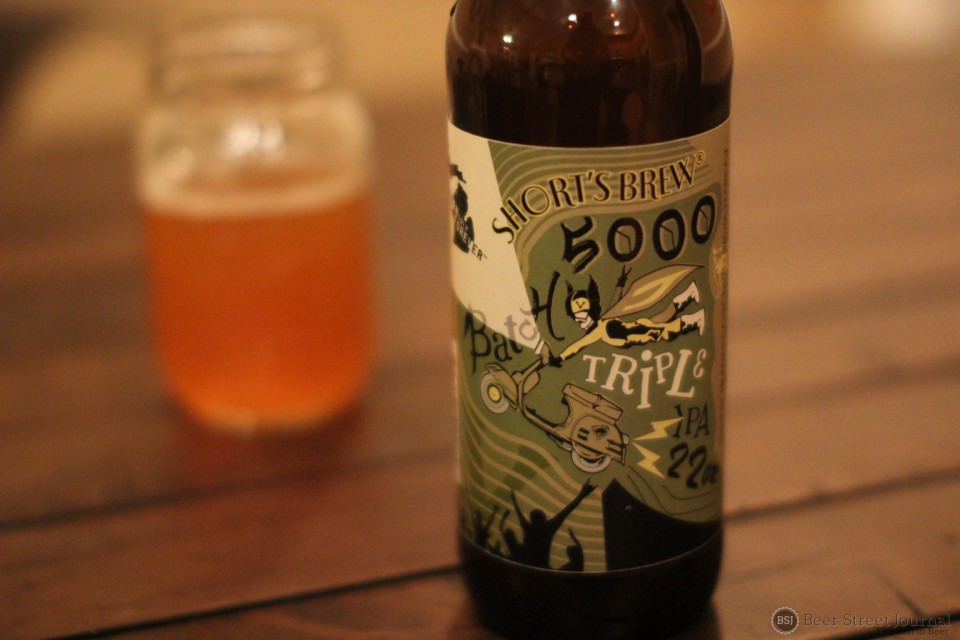 Short's Batch 5000 marks a milestone by the Bellaire, Michigan based brewery. As the name suggests, it's their 5000th Batch of beer.
It took Short's 12 years to cross the 5000 threshold. Joe Short, the brewery's founder brewed the first batch of beer on April 26th, 2004. Since then, he's seen steady growth and demand for his beers.
The milestone is is celebrated in hoppy fashion, with Short's Batch 5000, dubbed a "triple IPA". Head brewer Tony Hansen mentions years of anniversary parties where Short's would celebrate with a lineup of huge IPAs. Taking pieces of the brewery's best hoppy offerings, they concocted this monster triple IPA, as they set off toward their 10,000th batch. (By the way, it's 15% ABV)
Short's Batch 5000 hit shelves in limited quantities over the past few weeks, sold only in their home state of Michigan.
Style: Imperial IPA
Availability: 22oz Bottles. Limited to Michigan
Release: Late Jan/February, 2016
15% ABV, 75 IBUs