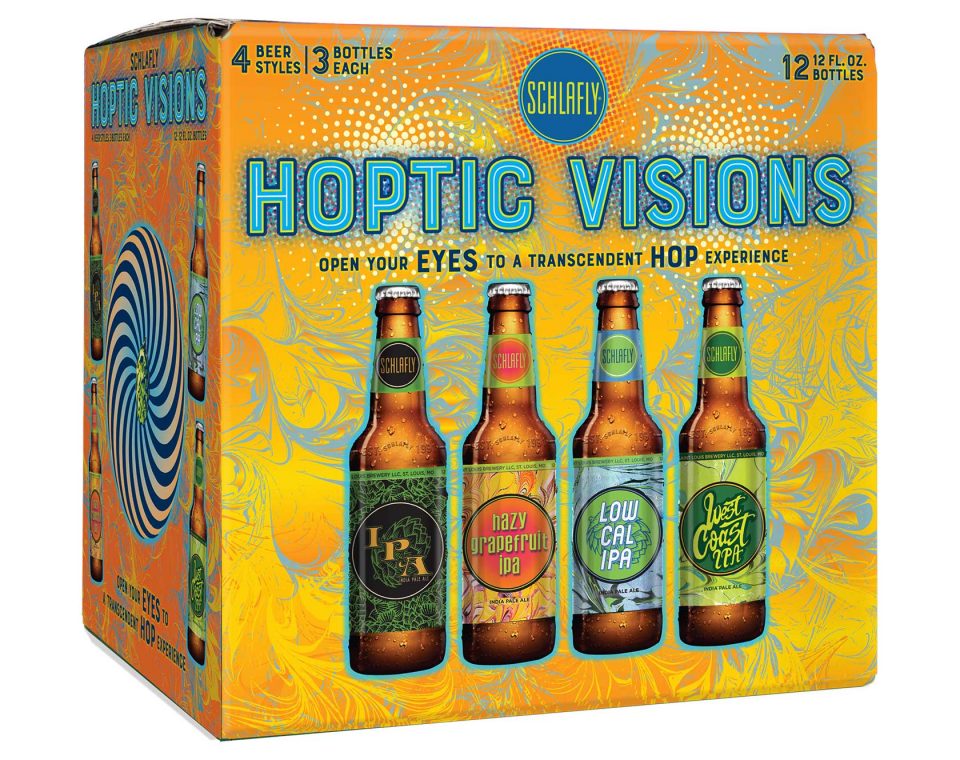 St. Louis, Missouri-based Schlafly Brewing is releasing Hoptic Visions, a variety pack featuring four different India pale ale styles.
This is the second release of the mixed pack, which includes three new Schlafly creations:
India Pale Ale (5.0% ABV): Schlafly's sessionable IPA is a classic hop-forward, golden-hazed beer that features notes of citrus and tropical flavors.
Hazy Grapefruit IPA (5.0% ABV): This juicy IPA adds pounds of real fruit for an added complexity. Schlafly amplifies the grapefruit with complementing Cascade and Simcoe hops.
Low Cal IPA (ABV 4.0%): Clocking in at 110 calories, the new Low Cal IPA sways to the lighter side but is still packed with juicy hop flavor.
West Coast IPA (6.0% ABV): A throwback IPA that sparked the love of hops, Schlafly's West Coast IPA packs a bitter citrus and pine punch.
The Low Cal IPA is Schlafly's first foray into the lower-calorie IPA category, while the Hazy Grapefruit IPA is brand new for 2021.
The Schlafly Hoptic Visions IPA Pack is available at all brewery locations, across their distribution footprint for $17.99.