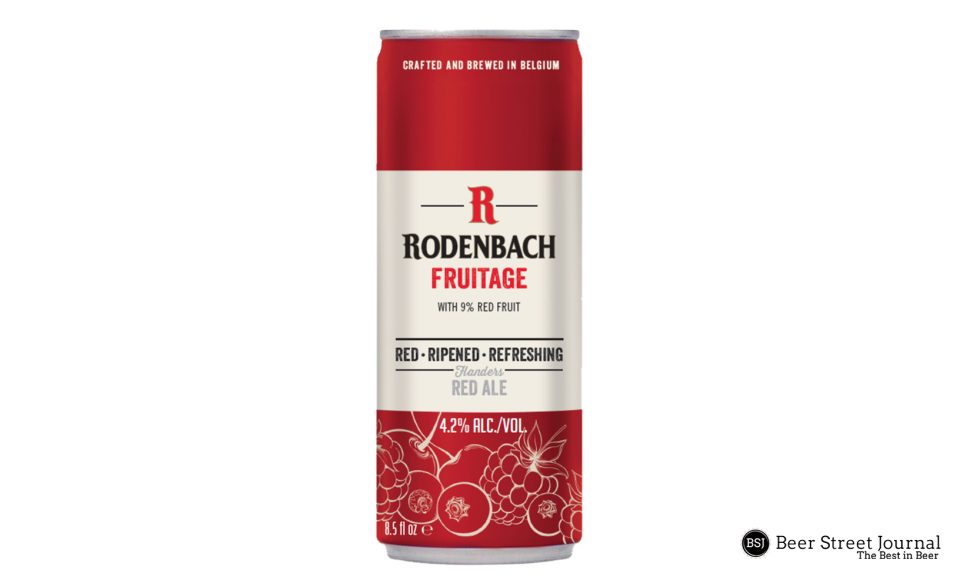 Rodenbach Fruitage the first cans in the United States by the Belgian brewery, debuts in March.
This new innovation by the world renown sour maker is blend of old and young beer. 25% of the final beer is 2 year old traditional Rodenbach foeder beer, and 75% young ale.
The blend was then aged on cherries and elderberries.
Rodenbach Fruitage is a sessionable 4.2% alcohol by volume, and be available in 8.5 ounce "slim" cans, in 4 packs. The price looks to be quite tempting as well, expected to retail around $6.99 per 4-pack.
Distributors are welcome to make orders in the U.S. ahead of the March, 2017 debut.
Style: Flanders Red Ale (w/ Elderberries, Cherries)
Availability: 8.5oz Cans
Debut: March, 2017
4.2% ABV
Rodenbach Alexander will be available to U.S. market in April, 2016.
Alexander is a blend: 2/3 is two-year foeder matured beer, and 1/3 young ale, with macerated sour cherries. The last time this sour was available in the states was in 2000.
"We were inspired to brew RODENBACH Alexander over two years ago, due in large part to the popular requests among beer connoisseurs, bar owners and beer lovers throughout the United States"
Alexander is a part of a special 2016 draft and bottle sour program. The brewery alludes to more releases coming to this series later this year. Look for 750 milliliter bottles and draft starting in April.
Style: Flanders Red Ale (w/ Cherries. Oak Aged.)
Availability: 750ml Bottles, Draft.
Return: April, 2016
5.6% ABV
The bottle features Alexander, one of the four Rodenbach brothers (Pedro, Alexander, Ferdinand and Constantijn) who founded the brewery in 1821.