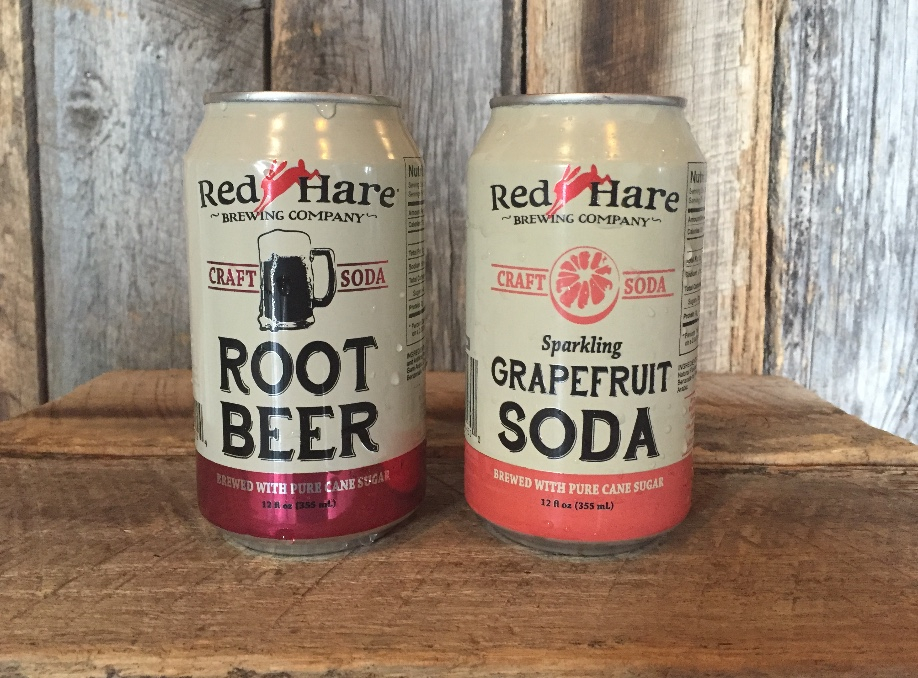 Red Hare Sparkling Grapefruit Soda joins Root Beer in the Marietta, Georgia brewery's craft soda lineup this month.
Small breweries have seen great success in offering nonalcoholic beverages to their fans. The sodas appeal to children of brewery visitors, and fit well into the craft cocktail segment as a mixer.
Red Hare Sparkling Grapefruit Soda (pictured on the right, above) is created with pure cane sugar, and grapefruit zest. Available in 12 ounce cans and draft starting in July, 2016.
A third soda offering is planned for the fall.
Style: Non-Alcoholic Soda (w/ Grapefruit)
Availability: 12oz Cans, Draft. Year-round.
Debut: July, 2016
0.0% ABV
Image: Red Hare Brewing