Philipsburg Brewing Company
Philipsburg, Montana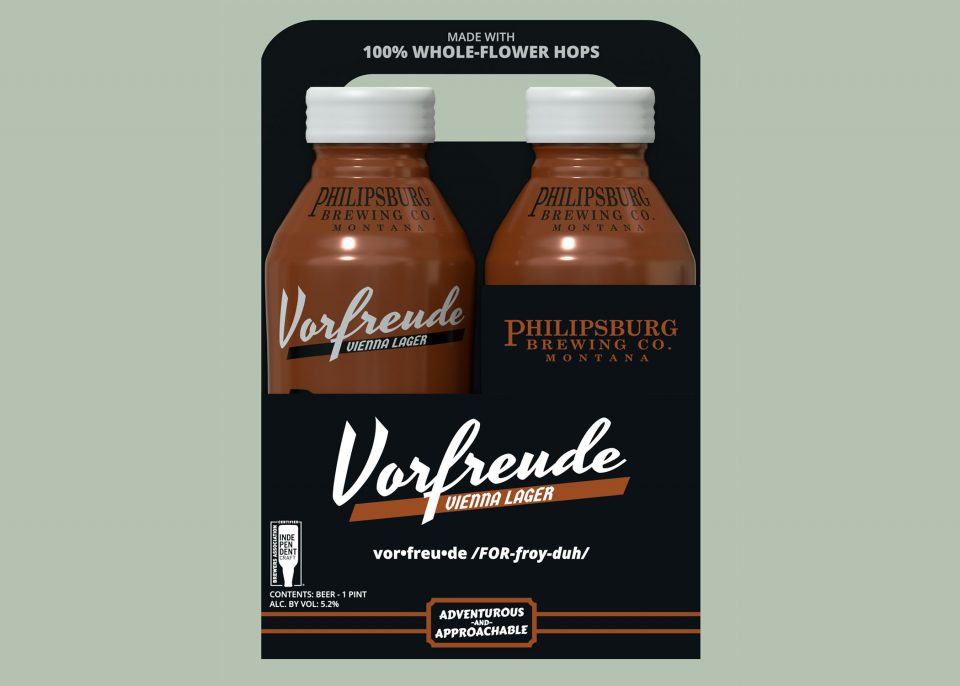 Philipsburg Brewing Vorfreude debuts in September, an all-new release by the Montana based brewery. 
Finally, lagers are hot again in the craft brewing industry. Coming to Philipsburg Brewing's lineup in September is a new Vienna Lager – Vorfreude. The German word for which the beer gets its name doesn't have an English counterpart. Best we can figure out, it means "joyful anticipation".
Vorfreude is built on Vienna and Munich malts from Proximity Malts. Philipsburg uses whole flower hops in all their beer releases. For this lager, the brewing team chose Nugget for bittering, and Tettnager for aroma.
Interestingly, Philipsburg uses Ball Alumi-tek reclosable aluminum pints for all their year-round releases. Sun King in Indiana uses similar packaging for their specialty/barrel-aged releases. Few if any other craft breweries are actively using this format year-round.
Philipsburg Vorfreude will be available in 16-ounce Alumi-tek bottles and draft starting in mid-September through March 2020.
Style: Vienna Lager
Hops: Tettnanger, Nugget (Whole Flower)
Malts: Vienna, Munich
Yeast: Bavarian Lager
Availability: 16oz Aluminum Bottles, Draft. Sept-March
Debut: September 2019
5.2% ABV