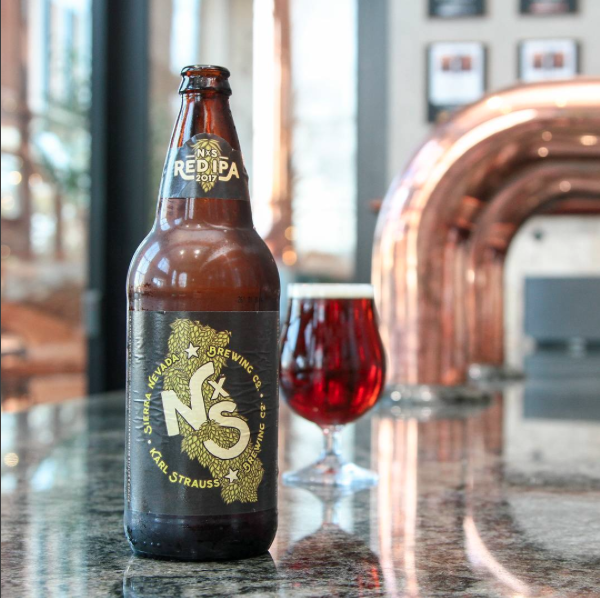 Late in 2015 the brewing world saw Sierra Nevada and Stone Brewing team up in a hoppy collaboration known as NXS.  The all California creation was split down the middle, with 50% of the IPA batch aged in gin barrels, and 50% in rye whiskey barrels. NXS rises once again this week, this time, with another California based brewery, Karl Strauss.
One thing is certain, hops definitely unite brewers. Which ones chosen, and how you brew with them is just one of the things setting you apart. Sierra Nevada and Karl Strauss collective have 65 years of craft brewing under their belt. It is the experience that will bring you what the duo calls "unabashedly hoppy", an IPA with tropical fruit and citrus hop flavors. Sierra Nevada touts this beer as a "red IPA" and by the looks of it, the moniker fits.
Craft beer was born in California and it was here that brewers created the "west coast" style of hop forward brewing. California is a big state, and NorCal and SoCal often have different approaches to beer – yet remain united through hops.
Sierra Nevada Karl Strauss NXS will be available in 22 ounce bottles, limited to California.
Style: IPA
Availability: 22oz Bottles
Debut: Mid-March, 2017
6.5% ABV