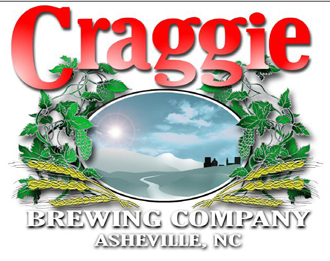 This morning, Craggie Brewing (Asheville, NC) announced they will be closing their doors on December 1, 2012. Even though Craggie will close its doors, another brewery may immediately rise in their current space.  The statement is found below…
Craggie Brewing Company regrets to announce that after three years we will be closing our doors December 1st.
We strived to prosper in the face of limited funds, but ultimately could not reach profitability. We are very proud of our staff, DJ McCready, Luke Holgate, Nick Badieh Alwon-Mount, Zaq Suarez, Zach Dier, and Brandon, and customers and want to thank you for your loyalty through the highs and the lows this operation. 
Although Craggie will be closing, the facility at 197 Hilliard Avenue will still be in use. Negotiations are currently being made for a new brewery to take over the space and begin its own brewing journey. It will be retaining two of Craggie's own employees and is wished the best of luck in its endeavors. You, our friends and colleagues, are what make Beer City what it is, and we are glad to know you!