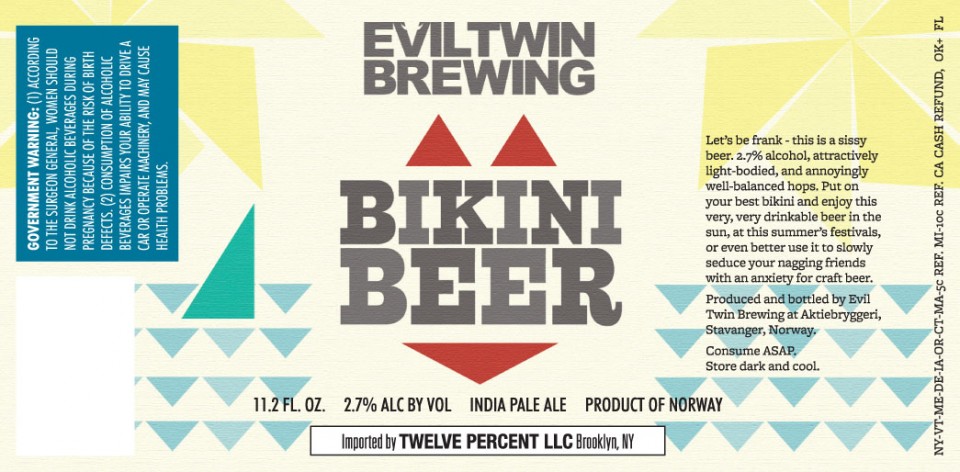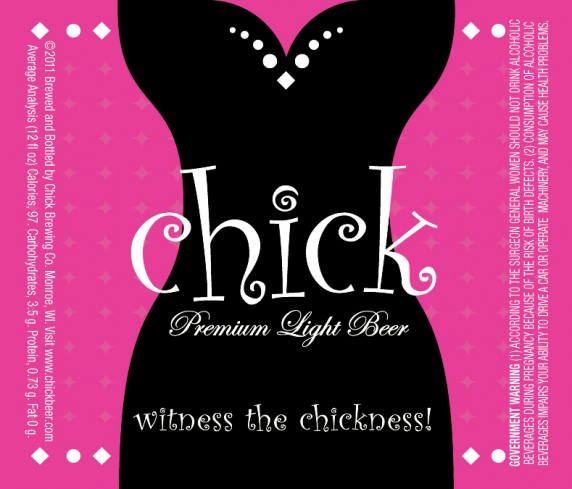 Yesterday, it was Molson Coors planning to make a "non bloating" lager for the female demographic.   Meet another female focused beer – Chick Lager.  Chick Brewing asks the question "Since when is Chick a bad thing?"    This light lager also seeks to relieve you of that "bloaty" feeling by being lightly carbonated.  5% of sales goes to women interests groups.  Chick Brewing is based in Maryland.  The brewery will start bottling next week.
Shazz of Chick Brewing:
Hi.  My name is Shazz.  I'm the founder and owner of Chick Brewing. Let me tell you the cool story of how Chick Beer happened. One day, I was in my local store looking for an interesting beer to take home, and I thought "Isn't it strange that out of hundreds of beers, none appeal directly to women?"
As a woman and mother of five daughters, I thought  "Well, isn't it about time that someone created a beer for us?"  I went home and did some research, and found that women drink 25% of all the beer consumed in the U.S. That's almost 750 MILLION cases a year!"
The idea to create a brand of beer specifically for women kept stirring in my brain and my heart.  I thought about it night and day, and decided that I really wanted to be able to give women a choice that reflected their tastes, and was female-centric.
After two years of effort, Chick Beer is my answer.  This lovely beer is a light lager, with low carbs and just 97 calories.  The taste leans toward the smoothness of malt over the dry bitterness of hops  It's the taste that women prefer.  You're going to love it.
The idea for the name "Chick Beer" was obvious. For years, men have dismissing lighter beers as chick beers, something "not on par with what real men drink".  My take on this: "Since when is Chick a bad thing?
We love Chick Flicks, Chick Lit, and now we can love Chick Beer!!  Enjoy!