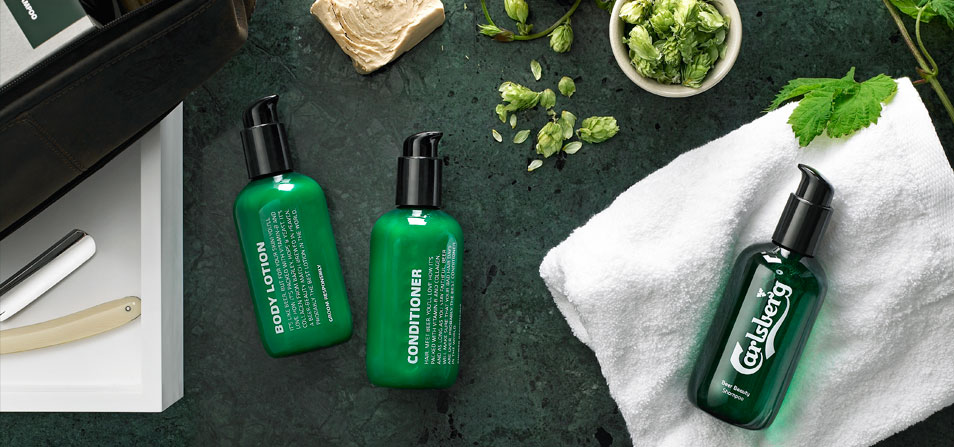 Danish brewer Carlsberg recently introduced a line of beer beauty products geared towards men.
The line, features beer shampoo, conditioner, and lotion. Because beer is the base ingredient, the Carlsberg products are touted to be naturally full of things like Vitamin B and silicium. That's good for your hair and skin.
Erik Lund, head brewer, brewing science and technology at Carlsberg first thought it was a joke. Using around 16 ounces of Carlsberg Lager, the beer is frozen down in liquid nitrogen. The carbohydrates, proteins and minerals left behind are used in the lotions and shampoos.
The brewery did some research to find that 65% of United Kingdom men are daily groomers. (What?) 98% groom 1-2 times a week.
The first round of products have sold out. The kit runs around $70 when it's back in stock.