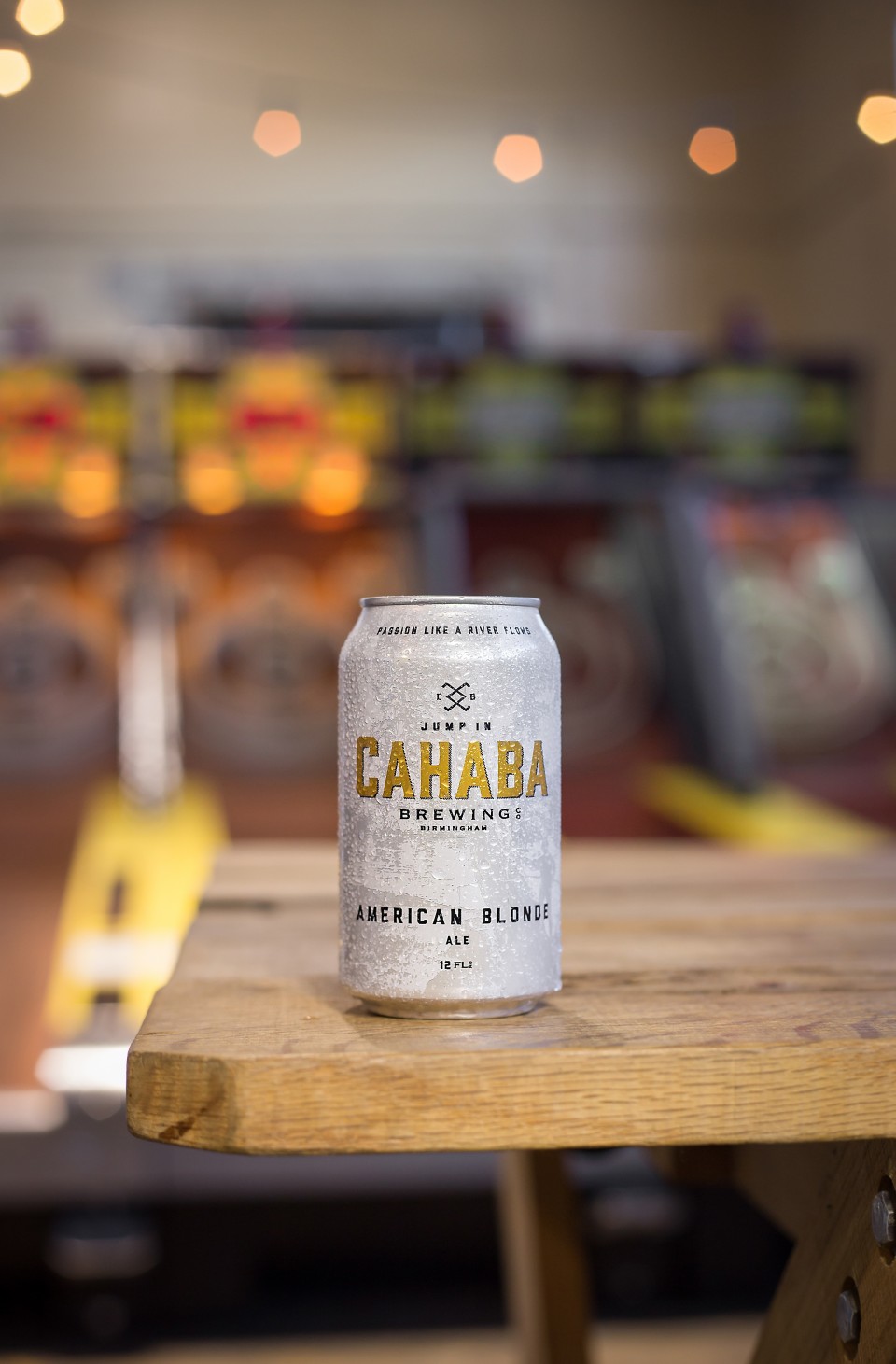 Cahaba Brewing Company (Birmingham, AL) has launched American Blonde Ale in 12oz cans.
Cahaha's American Blonde is sure to please with a unique blend of continental malts and hops. The slightly spicy and herbal qualities of noble hops give this beer an unmistakeable profile. The result is a wonderfully crisp and clean ale. Crafting thoughtfully inspired beers is our passion so jump in and fall in love with our blonde.
Cahaba American Blonde is a year round offering by the brewery. Cahaba opened their doors in 2012.
Style: Blonde Ale
Availability: 12oz Cans, Draft. Year-round.
Release: February, 2015
5.2% ABV
Image via Cahaba Brewing