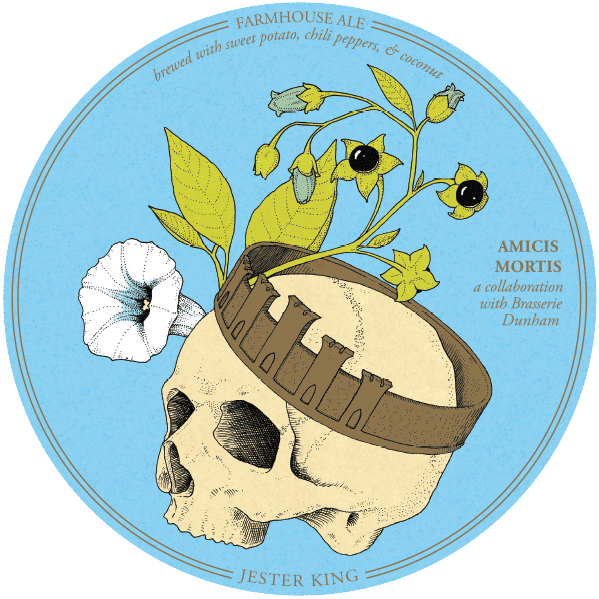 Jester King Amicis Mortis, a collaboration with Brasserie Dunham in Dunham, Quebec releases this Friday.
This collaboration got started when the brewery first tasted Brasseries Dunham at the Shelton Brothers festival in Los Angeles. Jester King fell in love, and soon Dunham was brewing in Austin Texas.
Jester King Amicis Mortis is brewed with sweet potatoes, chili peppers, and coconut. The farmhouse ale was fermented in stainless steel using Jester King's mix culture of locally harvested yeast and bacteria.
Jester King Amicis Mortis was packaged May 20th, 2015, in 750ml bottles. On sale when he brewery opens on Friday, August 21st. $12
Style: American Wild Ale (w/ Sweet Potatoes, Coconut, Chili Peppers)
Availability: 750ml Bottles. 2,400 Produced.
Release: 8/21/15
4.2% ABV, 32 IBUs
Images via Jester King