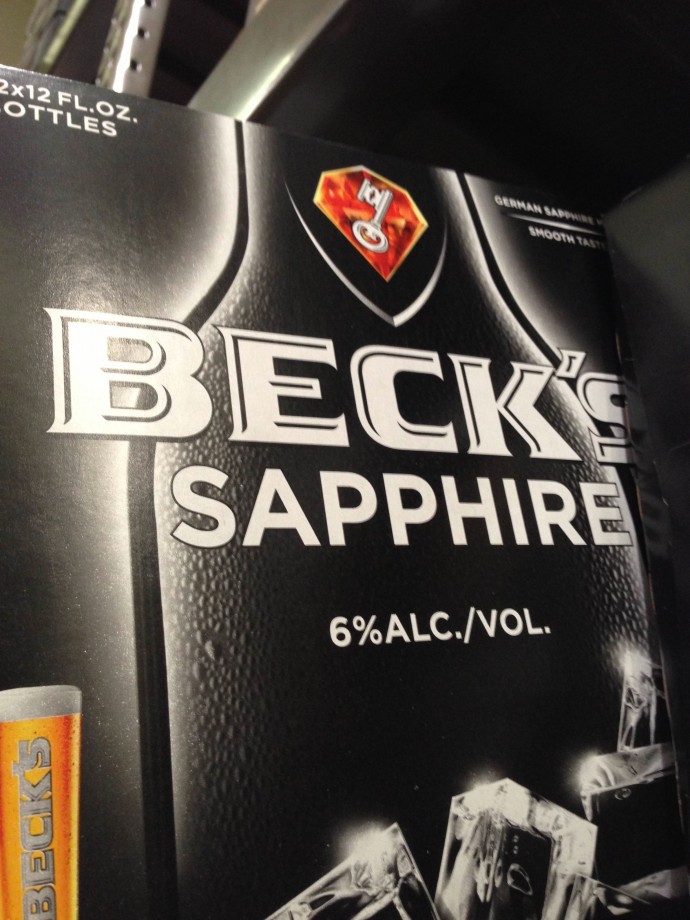 Anheuser-Busch has just launched a new pilsner, Beck's Sapphire. This new Beck's is brewed with German Saphir hops and bottled in black glass.
Style: Pilsner
Availability: 12oz bottles (6-12 packs)
6% ABV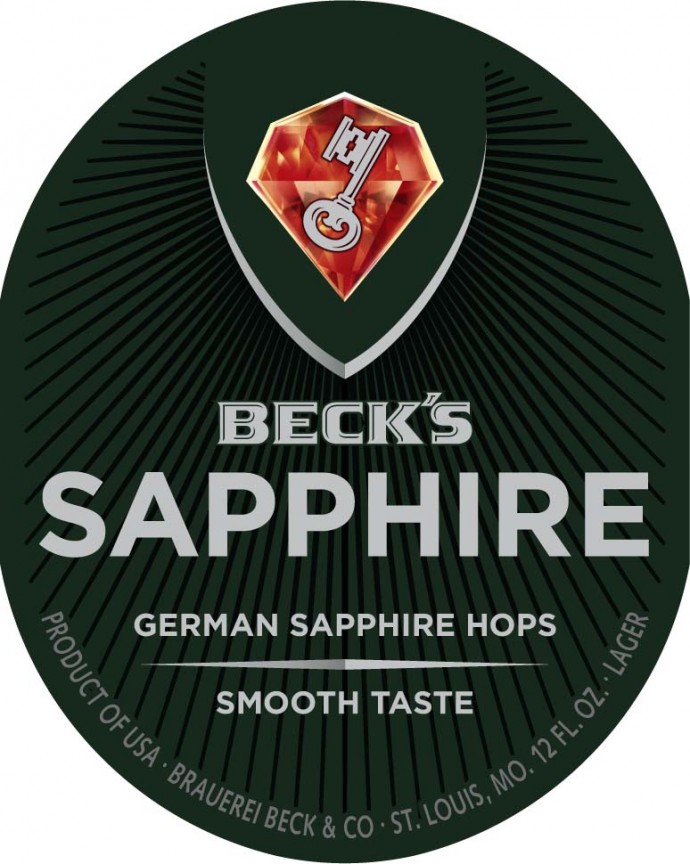 Meet a new offering arriving this fall from Braueri Beck, Beck's Sapphire. The beer is a pilsner, and  draws its name from the sapphire hops it uses. In an interesting twist, the bottles will be black, and interesting twist from the green bottles they have used for decades. National marketing campaign will start running in November.
…Beck's Sapphire, a new full-bodied, premium pilsner offered in an exclusive, sophisticated black bottle. Contemporary adults are increasingly looking for high-end beers that complement their style and exciting nighttime occasions; Beck's Sapphire delivers just what they are looking for.
Style: Pilsner
Availability: 12oz bottles, Draft
Arrival: November, 2012
6% ABV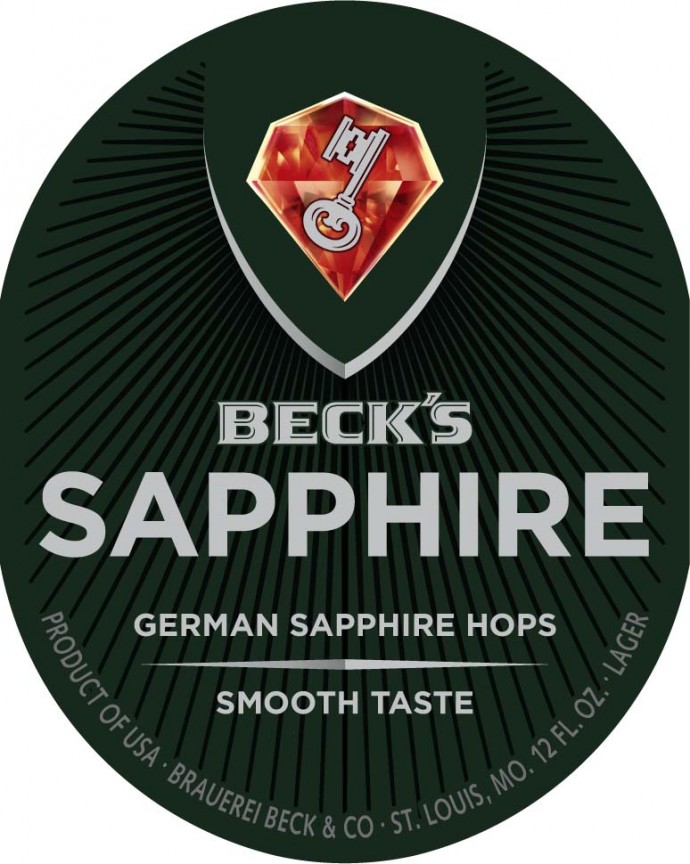 A new Beck's is in the mix – Beck's Sapphire. The name refers to the Sapphire hops used in this unique edition. Sapphire (sometimes called Saphir) are a German variety of hop, with hints of tangerine and citrus. The original (and best selling) Beck's is a pale lager, sold in nearly 90 countries. The Bremen, Germany based brewery is owned by AB InBev, and was the first German brewery to use green bottles.
Style: Lager
Availability: 12 oz bottles
Arrival: TBA
6% ABV