Bale Breaker Brewing Company
Yakima, Washington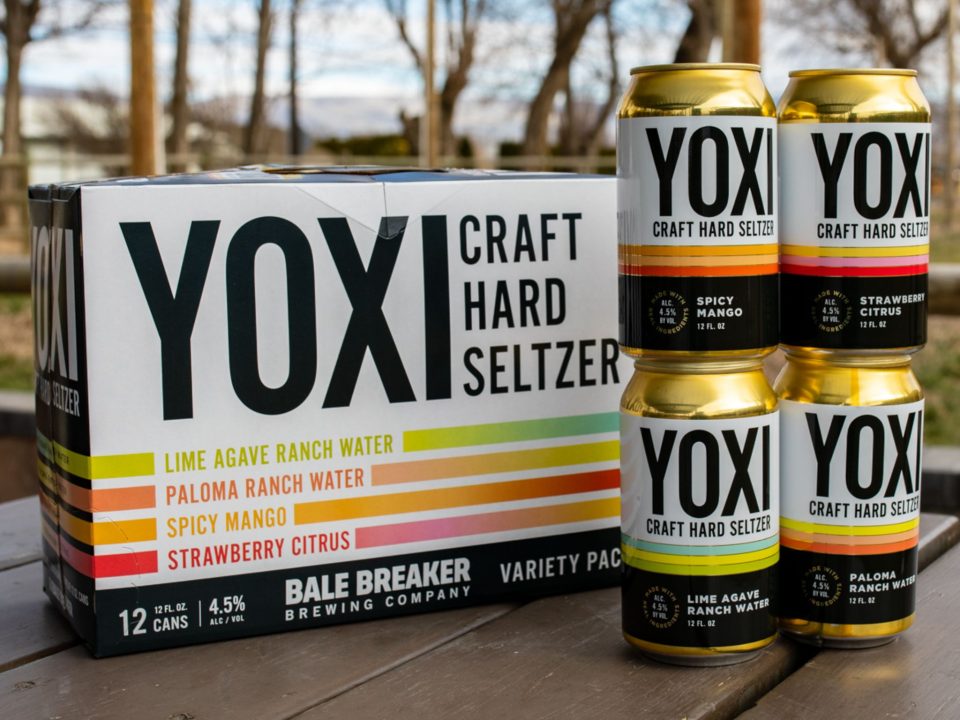 Bale Breaker Brewing is expanding their YOXI Hard Seltzer line with a new variety pack.
Until now, the brewery only has one hard seltzer – YOXI Lime Agave Ranch Water since August 2021. Now, with the addition of the YOXI Hard Seltzer Variety Pack, the brewery tacks on three more flavors – Paloma Ranch Water, Spicy Mango, and Strawberry Citrus.
The variety pack includes three of each:
Paloma Ranch Water – Inspired by West Texas's favorite cocktail, our ranch water is made with real lime juice and agave for a craft hard seltzer that is crisp, light, and packed with flavor.
Paloma Ranch Water – Our Paloma ranch water is made with real grapefruit juice and agave. Inspired by the classic Guadalajara cocktail made from tequila and grapefruit soda.
Spicy Mango – Made with real mango puree and sea salt, our intensely fruity spicy mango craft hard seltzer has a crisp, light finish with a hint of heat from real cayenne powder
Strawberry Citrus – Packed with real fruit flavor, our strawberry citrus craft hard seltzer gets its pink hue and crisp, light finish from real blood orange puree and hibiscus flower.
Each hard seltzer is made with real fruit, 100 calories, and 4.5% alcohol by volume. Bale Breaker YOXI Variety Packs will be available at the brewery's Yakima and Seattle locations starting March 4th. Select retailers shortly after.
Style: Hard Seltzer
Availability: Year-Round
Debut (Variety Packs): March 2022
4.5% ABV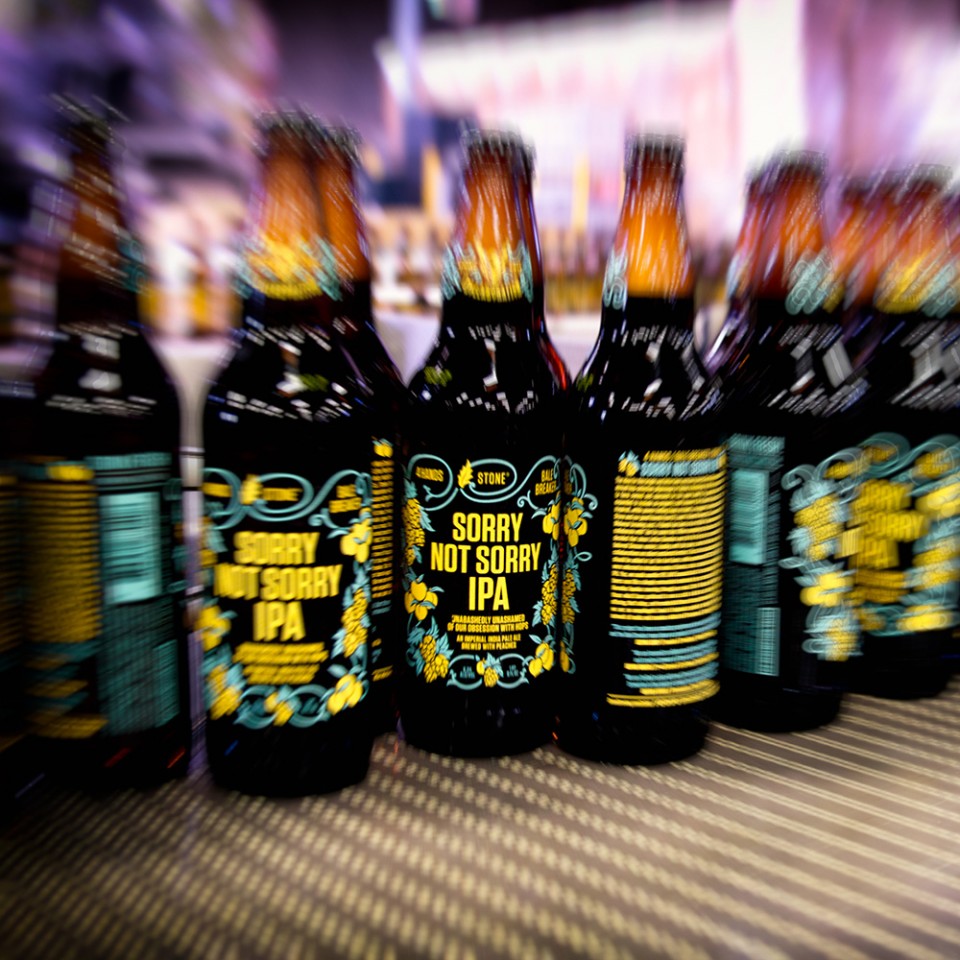 Stone Sorry Not Sorry, a new imperial IPA brewed with peaches, has been released by the Escondido, California based brewery.
Stone Sorry Not Sorry is a part of the brewery's ongoing collaboration series, brewed with Saint Louis, Missouri's 4 Hands Brewing and Yakima, Washington's Bale Breaker. On the annual pilgrimage to Washington for hop selection, Stone brewmaster suggested this collaboration needed to happen. Since it's Stone, of course it did.
This very hop forward offering has one more important element – pureed peaches. Chosen to work well the with experimental hop varieties found in Stone Sorry not Sorry.
The idea for this bright and bitter beer was born during Stone Brewmaster Mitch Steele's annual hop-selection pilgrimage to Yakima, Washington. While touring Loftus Ranches (a farm owned and operated by the same family for generations which recently expanded to Include on-property craft brewery Bale Breaker Brewing Co.), Steele felt inspired…while power-huffing hops no doubt…to suggest a brewing collaboration with Stone and our good friends from St. Louis.4 Hands Brewing Co. A powerhouse within the midwest brewing sect, 4 Hands has been on our official "awesome brewers we gotta collaborate with" list for some time. When considering the direction they'd take, it was decided that since Loftus Ranches was the first hop farm to commercially grow beloved Simcoe variety, leading with that piney, stone fruit-like hop was a must. But collaborations are about uncharted territory. Thus, the trio decided that pureed peaches hold be added to 'up' the fruit factor, while experimental HBC 342 and HBC 344 hops were selected to introduce notes of berries, citrus, tropical fruit and grassiness to this IPA. Yes, we made another IPA. We'll concede that it's not surprising. Our love of hoppy beers runs like a deeply entrenched mutherlode (yes, we meant to spell it that way) of humulus lupulus coursing through our veins. Ditto 4 Hands and Bale Breaker. So for those who'd have preferred to see us craft a milk stout, ancient ale or barrel-aged offering, that's okay…we've made all of those in the past few months too. But we are who we are: an unapologetic band of hopheads psyched to explore the ever-expanding network of nooks and crannies within the IPA universe. So happy to have you join us!
Stone Sorry Not Sorry is available in 22 ounce bottles and draft for a limited time.
Style: Imperial IPA (w/ Peaches)
Hops: Warrior, Simcoe, Mosaic, HBC 342 and HBC 344
Availability: 22oz Bottles, Draft.
Release: 11/9/15
9.3% ABV, 70 IBUS