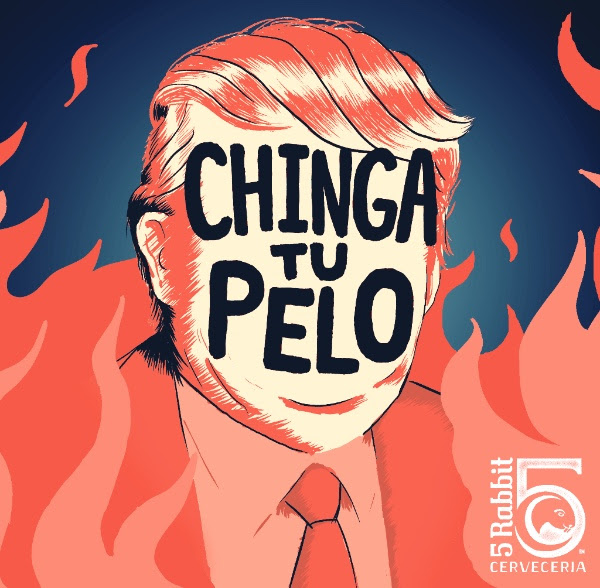 5 Rabbit Chinga tu Pelo will soon be bottled. If you think it looks like a 2016 presidential candidate, you're right.
This beer started out as Trump Golden Ale, served at Trump Towers as a house beer. That was, until Donald Trump made comments in his recent speeches characterizing some illegal hispanic immigrants as criminals and lawbreakers.
That sentiment didn't resonate well with Andres Araya, who owns 5 Rabbit, a Latin-American themed brewery. Those comments prompted him to sever ties with Trump Tower completely.
The golden ale will now be bottled with a new name – 5 Rabbit Chinga tu Pelo. In case you aren't up on your foreign languages, that translates to "Fuck your Hair."
The brewery has already sold shirts with the "Chinga" artwork. Apparently selling out more than once.