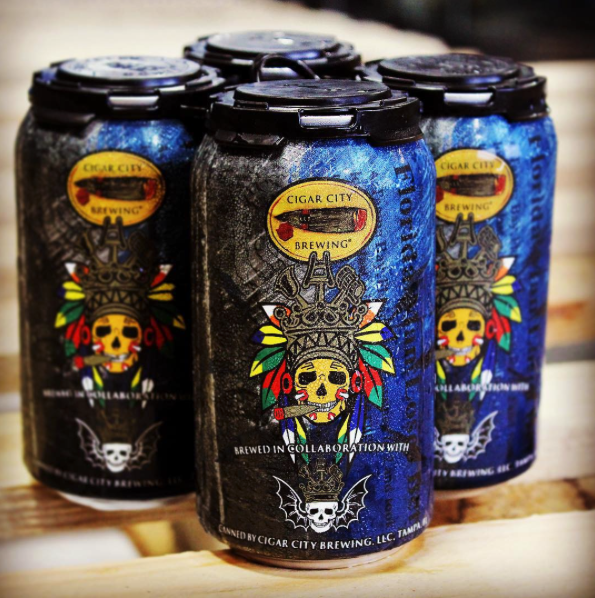 Cigar City Brewing (Tampa, FL) has made good on a bet they made with 3 Floyd's Brewing, over the outcome of the 2015 Stanley Cup Finals. The result is Cigar City/3 Floyds Florida Man Loses Bet.
It started with a few Twitter comments when the final two teams emerged to fight for Lord Stanley's Cup. Ultimately, a collaboration was going happen, and all the fans would win. It just depended on which team pulled it off.
Cigar City/3 Floyds Florida Man Loses Bet is described by CC as a "rye American black ale". So, puck colored.
12 ounce cans of Florida Man Loses Bet Rye American Black Ale are available now in Cigar City Brewing's tap room for $14 dollars a 4-pack.
The Chicago Blackhawks defeated the Tampa Bay Lightning in six games to win the 2015 Cup.
Style: Rye Beer
Availability: 12oz Cans. Tap Room
Release: 11/10/15
8.5% ABV