Okay Decatur Beerfest goers, after doing some investigation, I have some — ever so small insight to some special offerings to beer offerings tomorrow at the fest.
Red Brick – Jim & Pappy Winter. A vintage 2008 Winter Ale, blended with a 2009 Belgian Ale. "We're going to kick people in the teeth — Red Brick Brewmaster Dave Mc Clure. "
Sweetwater — Dry hopped Festive 2009 Ale. Dry hopped with?? – No response from SW Brew
More to come, stay tuned all the up to Fest time!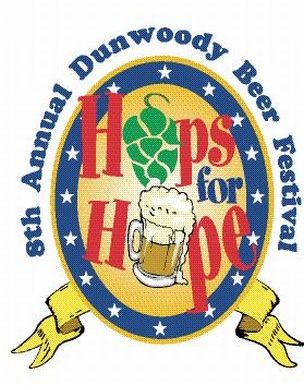 Ah yes… Beerfest is upon us. Let the games and drinking begin. The 8th Annual Dunwoody Beerfest is Saturday – May 16th, 2009 – and by the way is for a very good cause.
Cost is $30 ahead of time, and $35 dollars day of. All attendees get glassware and the 1st 2000 get a t-shirt.
Breweries on the schedule this year include – Abita, Bass, Boddington's, Yuengling, Terrapin, Kona (purportedly to have a special release in tow,) New Belgium (Fat Tire!,) Widmer, Sweetwater, Magic Hat, Duvel… ok you get the point.
www.dunwoodybeerfest.com
Come on. Buy tickets. Drink beer. Do it. Do it.