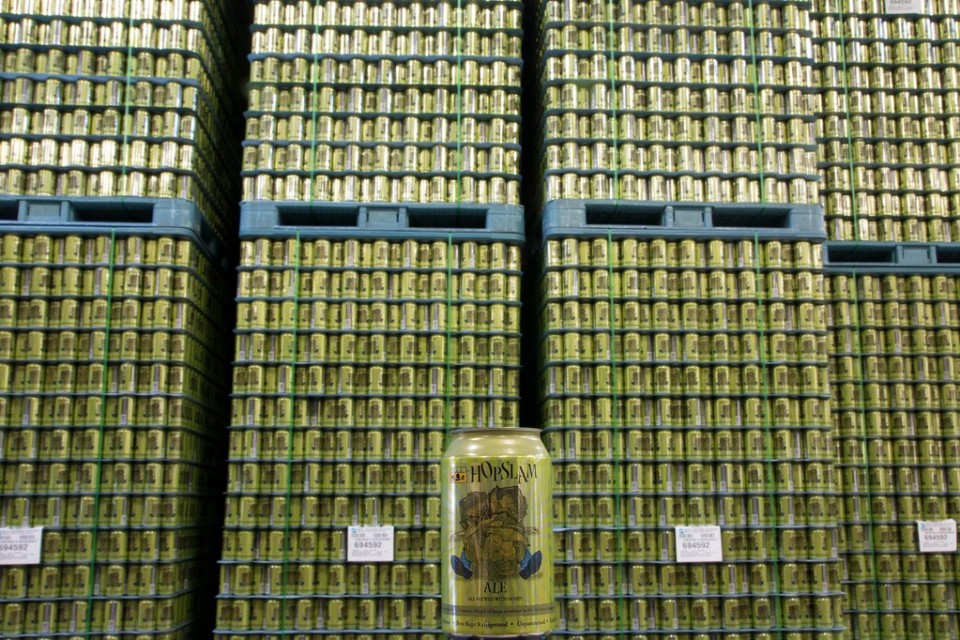 When Bell's Hopslam has starting shipping for the first time in 2016. This year, you will only find it in 12 ounce cans, 1.32 gallon mini kegs and draft.  The brewery won't be bottling it this year.
Laura Bell, president of Bell's Brewery in Comstock, Michigan cites construction as the biggest reason you won't find bottles of the hoppy offering in the upcoming seasonal release. The bottling hall will be too busy, so the canning line has been "tapped" to assist.
Bell's Hopslam is an imperial IPA brewed with Michigan honey. The beer easily ranks among one of the brewery's most popular offerings.
Bottled aren't banished forever for Bell's Hopslam. Future packaging plans will be announced sometime next year after the release, and construction are completed.
Style: Imperial IPA (w/ Honey)
Availability: 12oz Cans, 1.32 Gallon Mini Kegs, & Draft.
Return: Mid-January, 2016
10% ABV
Images via Bell's Brewery.