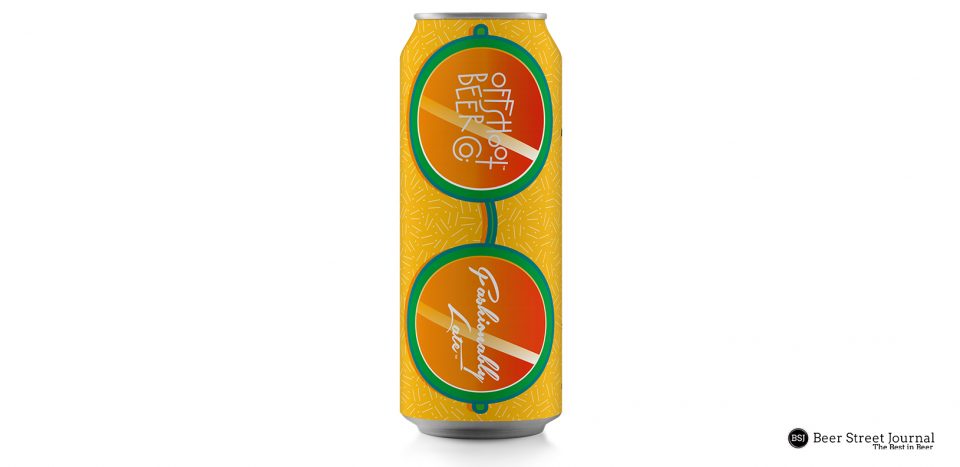 California based The Bruery is finally doing something they said they'd never do. Releasing India pale ales. So as not to be called liars, they are doing it in their own unique way – under their own label Offshoot Beer Co. Among the first – Offshoot Beer Fashionably Late IPA.
Considering the India pale ale style continues to reign across craft beer, and The Bruery has basically avoided making them like the plague, the name 'Fashionably Late IPA' is fitting. Since hazy, juicy "New England Style" IPAs are hot right now, that's exactly where Offshoot Beer Co. is starting the journey.
RELATED: The Bruery announces Offshoot Beer Co.
Offshoot Beer Fashionably Late IPA is a hazy, juice bomb, featuring juicy. hops like Citra, El Dorado, and Mandarina Bavaria.
Don't look for distribution any time soon. Offshoot's hoppy lineup will be made available to those that have signed up on the brewery's interest list for pickup at the brewery only. Perhaps over time, California will see some distribution, but for now, Placentia, California is the only place you'll get them,
Fashionably Late IPA will be one of the first canned releases in late April, 2017.
Style: IPA
Hops: Citra, El Dorado, Mandarina Bavaria
Malts: 2 Row, Pale Wheat, Rolled Oats
Availability: 16oz Cans
Debut: Late April, 2017
6.5% ABV